NYT Exec Tips "Impending Apple Slate" [Video]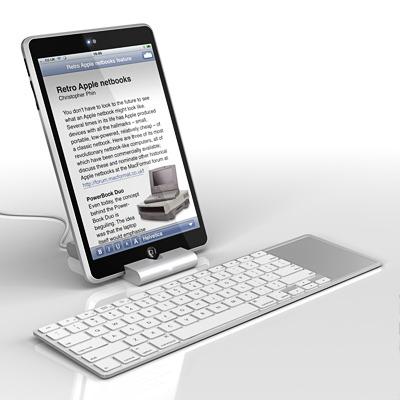 Has NYT executive editor Bill Keller accidentally let slip details of Apple's upcoming tablet?  That's the big question after video footage of the paper's Internal Neiman Jornalism Lab leaked out, in which Keller mentions delivering journalism to "the impending Apple slate".  Some sites are seeing this as confirmation not only that Apple are developing the tablet and working with news organisations, but of the name of the device itself.
Video after the cut
"I'm hoping we can get the newsroom more actively involved in the challenge of delivering our best journalism in the form of Times Reader, iPhone apps, WAP, or the impending Apple slate..." Bill Keller, Executive Editor, New York Times
In their favor, the NYT has a (recent) history of working with technology companies to deliver non-traditional media.  The paper is already available for digital, wireless download to Amazon's Kindle ebook reader, and if the rumors suggesting that Apple are looking to position their tablet as – among other things – an ebook reader are true, it seems likely that the two companies will have worked together.
On the other hand, Keller's mention of the Apple slate could merely be a reference to the ongoing rumors about the unconfirmed hardware, rumors that the NYT's own technology section have commented on.  As a name "Apple slate" seems reasonably uninspiring, but if the speculation is to be believed we'll have to wait until early 2010 to find out exactly what the official title is.