Nyko Zoom Case for DSi is a bit bulky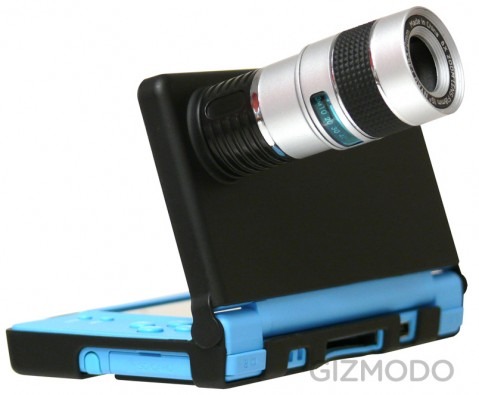 Well, isn't this thing a sight to behold. One of the main marketing attributes of the Nintendo DSi is it's svelte form factor and generally small frame. So, adding on the Nyko Zoom Case seems to be a bit counterintuitive. But hey, what do I know?
Apparently, this gizmo is meant to add on 8x zoom to the built-in 640 x 460 camera. So, I guess that's pretty cool, but who on earth needs that much zoom power on their DSi. Is anyone trying to take good pictures with this thing?
It seems you can remove the lens from the Zoom Case. We don't know any pricing or release date information just yet, but we'll be sure to let you know when we do. Until then, we'll just bask in the glory that is the photo of this very sizable accessory.