Nyko Xbox One external drive enclosure finally released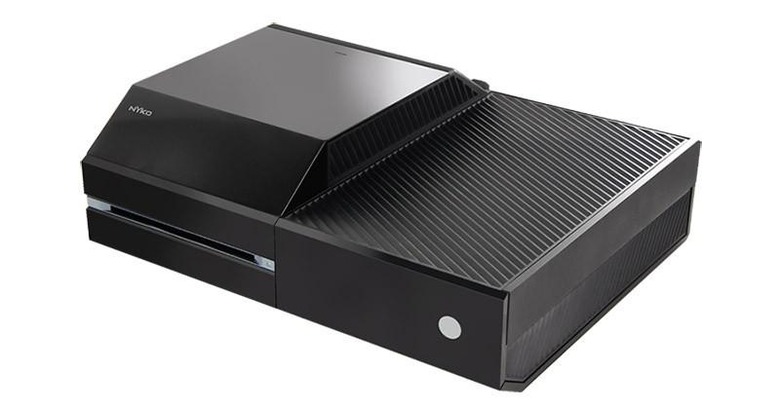 These days your gaming console needs as much, if not more storage space than your PC. That's because unlike the days of old, you can't simply play games of the disc anymore. In order to cut down load times, you need to install virtually all of your games to the hard drive. And since the largest Xbox One clocks in at just 1TB, you need a way to add more storage space.
Thankfully Microsoft has made it significantly easier (and cheaper) to upgrade your Xbox One than it was on the 360. But while you can attach just about any drive to your console, why not make it look good? Or at least, why not make it match the console? If you're looking for that kind of solution, Nyko has your back.
The company released their PS4 Data Bank way back in June of this year, which left Xbox One owners wondering when it would be their time. Well that time is now. The Xbox One version also sits on top of your console, giving it a hump on one side. But with that hump comes the ability to shove virtually any 3.5" drive in it, expanding your available space by a significant amount.
The Data Bank is available for pre-order now for $39.99, though it won't ship until December 29. It's unfortunate that they missed the holiday season, but at least it's coming.
Source: Nyko