Nyko wireless SNES controller is perfect for the Classic Edition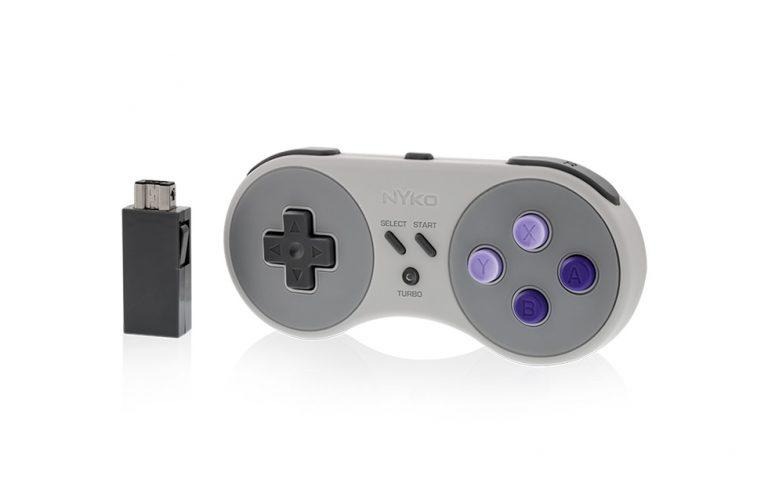 Nintendo is teasing SNES fans with its Classic Edition, a modern version of the retro console that includes wired controllers for a more authentic experience. If you're not so keen on having an authentic experience, Nyko has the controller you probably wish Nintendo would have used: a wireless SNES controller. This model looks just like the original (with the purple and lavender buttons), but it sheds the cable in favor of a small dongle.
This is Nyko's Super Miniboss for SNES Classic Edition, and it is designed for the SNES Classic Edition. At first glance, the controller looks just like a classic Super Nintendo controller, only without a cable and featuring a subtle Nyko logo on the front. Plug the wireless dongle into the SNES Classic Edition and you'll be able to control games from across the room, no cables necessary.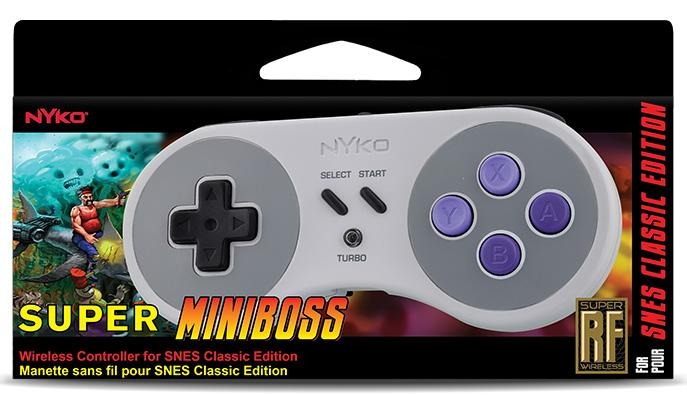 Nyko has chosen a bit of a premium design for its Super Miniboss, using a built-in rechargeable battery instead of ordinary AA or AAAs. Charging is done with an ordinary mini USB cable. Unfortunately, the company doesn't say about how long users can expect to play on a single charge, nor how long it takes to charge.
The controllers have a supported distance of up to 20ft, as well as a dedicated power button and the ability to wireless access the console's home screen via holding the turbo button and choosing 'Select.' If that sounds like the perfect companion for your Classic Edition console, you can get the controller now from Nyko (below) for $19.99 USD.
SOURCE: Nyko