NYC rolls out their first WiFi-enabled buses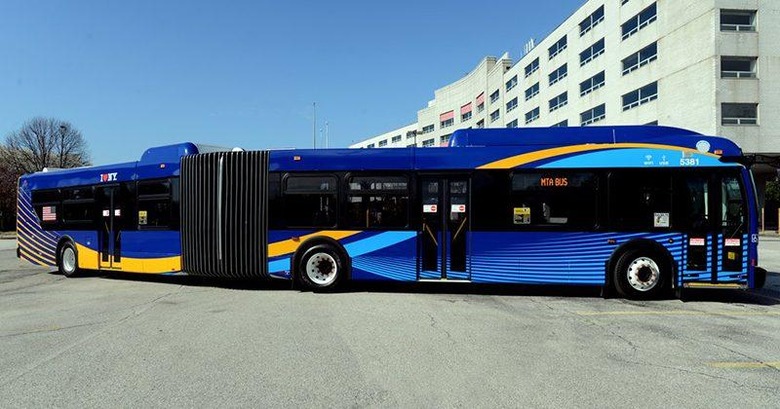 When you're in a big city, sometimes it's hard to get a good cell phone signal. Between the sheer number of people, and the skyscrapers, it can be frustrating to even try and load a webpage on your phone. Thankfully the people of New York City won't have to worry too much about that, at least not while riding the bus.
Earlier this year, New York's governor Andrew Cuomo promised that before the end of the year, New York City would roll out 75 WiFi-equipped buses. These would be the first of more than 2,000 such buses that will eventually be driving around the city and all of its major suburbs. While the timeline given for the first buses was in Q2 or Q3 of this year, the first of them is already on the road, as of today.
The new buses will continue to be deployed at a rate of 4-5 per day, until all 75 of them are on the road. The plan is to have this process completed by the end of the summer. Nearly 2,000 more will be added over the course of the next five years. And by the end of next year, the city hopes to have all of their current express buses retrofitted with WiFi hotspots, as well.
We aren't sure what kind of speeds you should expect from the traveling hotspots. The only description they given was "high-speed connectivity." We do know that each bus will have between 35-55 USB charging ports, depending on the model of bus. So not only will you be able to browse the web, but you'll be able to keep your phone charged while you do it.
VIA: NY Governor's Office