NYC launches its pay phone-replacing free WiFi hubs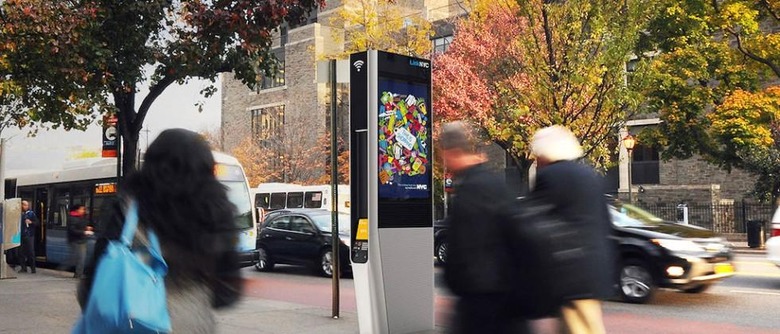 New York City residents now have much easier access to free, public WiFi hotspots. The city has launched its LinkNYC service throughout the five boroughs, with terminals replacing old pay phones, capable not only of free WiFi, but free domestic calls and access to the web via built-in tablet display. It's all supported with built-in advertising, and city officials say it's the start of what will become the world's largest municipal network.
Each terminal, dubbed "Links," offers WiFi access within a 150-foot radius. Users only need to provide their email address (which will not be given to third parties), and they can select "remember this network" on their phones to automatically connect anytime their within range of a hub.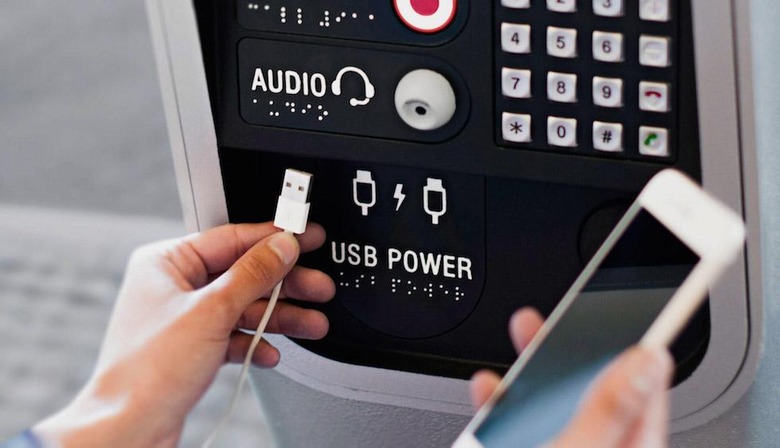 In addition to WiFi, each Link hosts a landline for domestic calls anywhere in the US, two USB charging ports, a large touchscreen display for accessing the web and maps, and buttons to quickly connect to city services like 311 and 911.
New York City's Mayor de Blasio was at the inauguration on Thursday, commenting that the LinkNYC system would help improve internet access for all communities, including those in low-income neighborhoods. "In 2016, Internet access is not a luxury, it's not something optional," he added, "It's something everybody needs."
The terminals are built by the consortium CityBridge, which is also covering the installation costs. They've agreed to have over 500 Links up and running by this summer, with as many as 7,500 installed over the next eight years.
SOURCE LinkNYC