NYC breaks ground on free gigabit WiFi kioks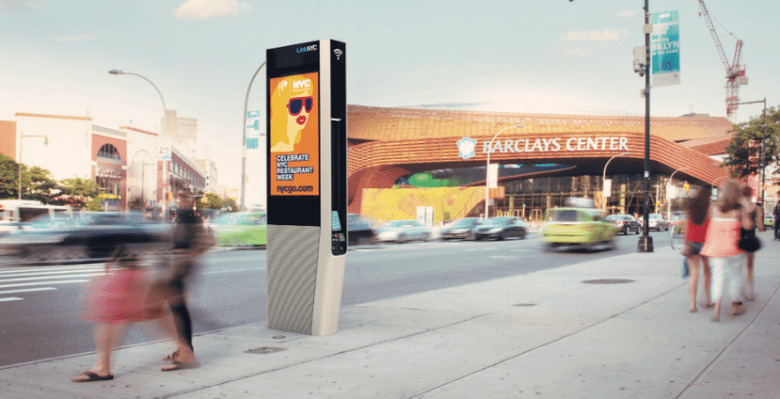 Last year we brought you news that the citizens of New York City would be getting free gigabit internet service, via WiFi. While it seemed like a pipe dream, it's really happening. In fact, the first such kiosks are being installed right now.
Back in November of last year, New York City announced their LinkNYC plan, which would put nearly 10,000 WiFi kiosks around the city. These would provide free WiFi to anyone within 150 feet. While it's taken some time to get off the ground, they set a deadline of the end of 2015 to get the first ones installed.
Today they broke ground and started putting in the very first LinkNYC kiosks. So how are these being paid for? The kiosks will be showing advertisements, which the city estimates will bring in over $500 million in revenue over the next 12 years.
While the first ones have been installed, the city thinks that it will be a couple of weeks before they're switched on for public use. Eventually they will also be able to use the kiosk's touchscreen tablet, which will allow users to do things like view maps and make phone calls.
VIA: TheVerge