NY Stock Exchange Shuts Down For 3 Hours Due To "Technical Issue"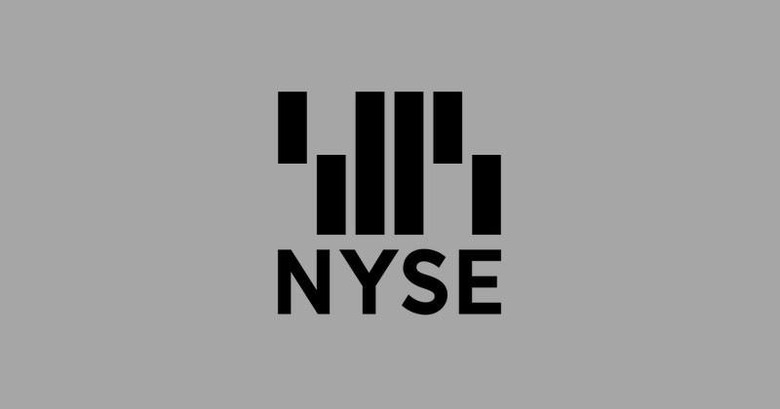 The New York Stock Exchange shuts down entirely as a "technical issue" bogs the system. While it's been suggested by the NYSE that this is not due to any sort of malicious attack, no definitive answer has yet been given for what the technical bug could be. Word from the chairwoman of the Securities and Exchange Commission Mary Jo White says "We are in contact with N.Y.S.E. and are closely monitoring the situation and trading in N.Y.S.E.-listed stocks." This is the second of two issues today, the first having been announced as resolved at 9:37 AM Eastern Standard Time.
Earlier today an issue "with a gateway connection affecting [a number of symbols]." Symbols from A-Z were attached in a document which was delivered at 7:08 AM ET. At 8:14 AM ET, the NYSE suggested that they were working on resolving "gateway connectivity issues."
At 8:24 AM ET, the NYSE suggested they had their GGC connectivity issues resolved and that three gateways remained to be fixed and would not be fixed before 9:30 AM ET. At 9:07 AM ET, the NYSE suggested that their connectivity issues had been resolved, followed by a 9:37 AM ET announcement of technical issues having been solved completely.
At 11:01 AM ET, the NYSE suggested that "NYSE Arca and NYSE Amex/Arca Options are unaffected by this issue and continue normal operations at this time."
All seemed well with the NYSE status ticker.
When 10:04 AM ET rolled around, the NYSE announced that "NYSE/NYSE MKT is currently investigating a reported technical issue. Additional information will follow as soon as possible. "
At 12:17 PM ET, the NYSE suspended trading across all symbols. "All open orders, including MOC, LOC, and CO have been cancelled," said an NYSE representative, "GTCs will remain active when normal market activity resumes."
"As we continue to work to restore service, customers may be disconnected from customer gateways," said the NYSE, "Additional information will follow as soon as possible."
Stay tuned as we continue to keep in contact with the NYSE to find what the source of the problem was/is and when trading will be able to continue.