NXP Semiconductors unveils UJA107x SBC for in-vehicle networks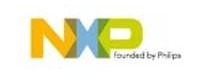 As more and more drivers become accustomed to automated features provided by in-vehicle networks the automated options in new vehicles are more important to buyers who are shopping. NXP announced a new family of chips aimed directly at the in-vehicle network market today called the UJA107x family of SBCs.
The products are optimized for performance, power consumption, and cost of electrical control units for a range of automotive applications including climate control, seat control, and other adaptive functions. The new family of products allows for high levels of integration and scalability.
The new family needs very low power levels with active and when in sleep mode and have high levels of ESD protection. The chips are available to order now and promise to reduce the amount of board space used and improve reliability while lowering the cost of the materials needed to in-vehicle networks.