NVIDIA's SHIELD Tablet Lollipop update dated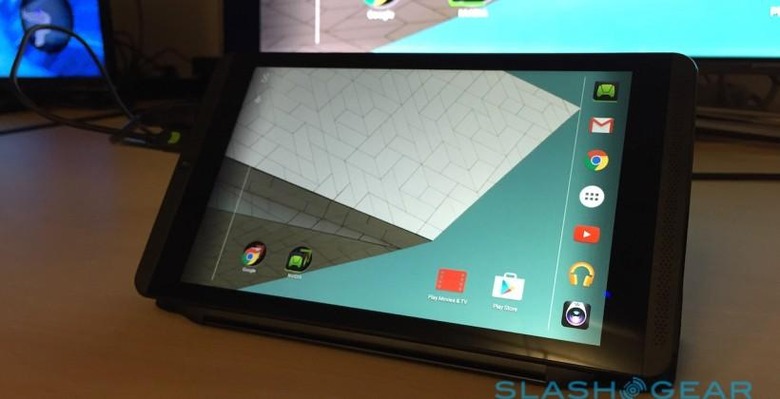 NVIDIA has announced its Lollipop upgrade plans for the SHIELD Tablet, with Android 5.0 expected to hit the gaming-centric slate on Tuesday, November 18th. The upgrade, promised earlier this month, will bring Material Design to the Tegra K1 powered tablet, but also a new version of NVIDIA's own Dabbler art app. That will not only get a makeover to fit Lollipop's new interface style, but several new features too. Finally, there's a new bundle offer which will include Half-Life 2: Episode One, freshly ported by Valve and NVIDIA to mobile.
For instance, NVIDIA told us, one of the most commonly-requested features from SHIELD Tablet owners is that Dabbler support layers. That's being introduced alongside Android 5.0, with Dabbler 2.0 having the same sort of multi-layer editing as you'd expect in Photoshop or other art apps.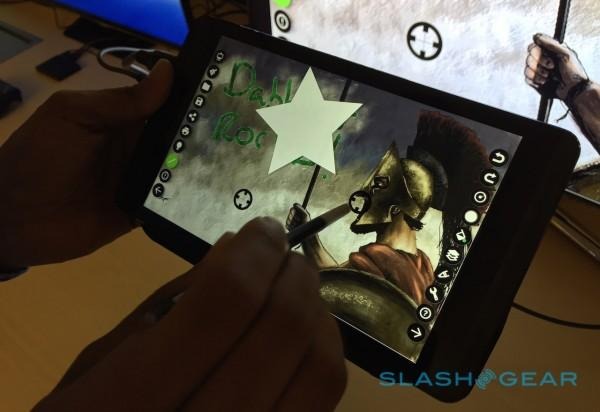 There'll also be templates, which can be resized and rotated before being sketched in.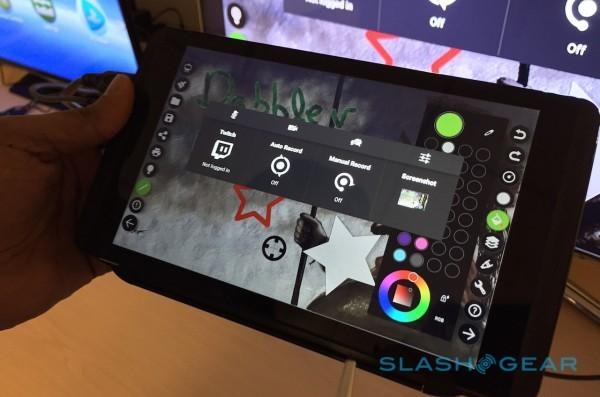 Finally, keen artists will be able to share their painting or drawing processes over Twitch. While the streaming service is better known for sharing video play – in fact, the SHIELD Tablet launched with support for broadcasting gameplay – it's being repurposed in Dabbler as a way to show others how you construct works of art.
Meanwhile, Valve's Half-Life 2: Episode One has been optimized for Tegra K1 and Android, and is launching as an exclusive to SHIELD Tablet.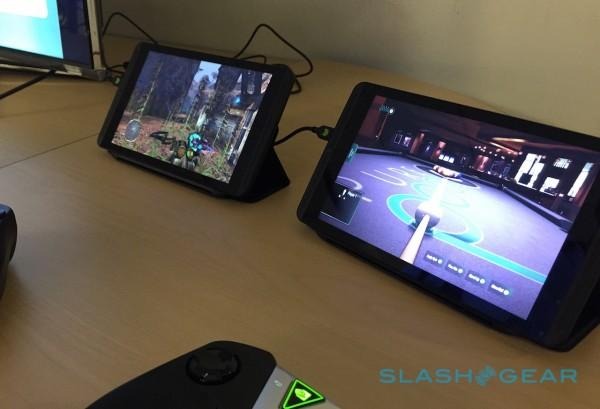 It'll be sold as a download for existing owners; however, those new to the platform will be able to get it as part of a three-title bundle. Along with Half-Life 2 and Portal, it will be included with the 32GB, LTE version of the SHIELD Tablet as the "Green Box" set.
SHIELD Tablet is also getting OddWorld: Stranger's Wrath, Pure Pool, and Strike Suit Zero, all distributed through Google Play.