NVIDIA's G-SYNC tech finally lands on notebooks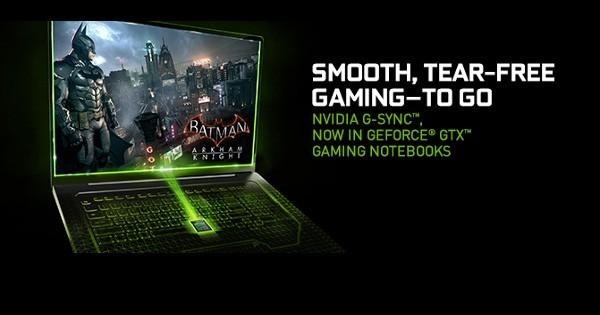 Gone are the days when serious PC gaming was only done on lovingly assembled desktop monsters. Now even notebooks have enough muscle to sufficiently run even graphics intensive games. That said, monitors and their refresh rates will always be a problem, especially on laptops where you don't really have much of a choice. Now NVIDIA is coming to the rescue of gamers on the go. It has finally brought its G-SYNC technology to notebooks, promising tear and stutter free gaming on various models from Gigabyte, ASUS, MSI, and Clevo.
By now, NVIDIA G-SYNC is more than a year old, though its promise has only been available on desktop monitors until today. And what's the promise? Gaming without tearing or stuttering, the two common results of the graphics card and the monitor refresh rates getting out of sync. While V-Sync has tried to fix that, it is an outdated technology that doesn't take into account variable rate games of today. G-SYNC tries to make up for V-Sync's inadequacies, but, of course, only works with an NVIDIA GPU and a monitor equipped with a G-SYNC module.
That feature can now be enjoyed by gamers who prefer to play on the go on their notebooks. It, of course, still requires those two hardware pieces to be present, but luckily some laptop makers have quickly joined the party. These include Gigabtye, whose Aorus X7, with a GTX 970M SLI, and Aorus X5, with a GTX 965M SLI, ASUS and its G751 with a 980M, MSI and its GT72 G, and Clevo's P770ZM-G and P750ZM-G.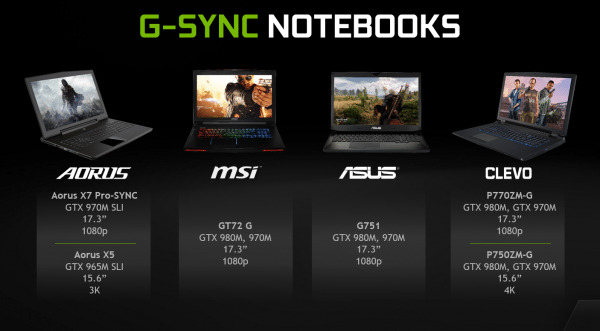 Desktop gamers, however, won't be left out. Over at Computex in Taipei, where all these good news was proclaimed, NVIDIA has also announced a handful of new desktop monitors bearing G-SYNC modules, four from Acer (XB271HK, XB281HK, X34, Z35) and three from ASUS (PG279Q, PG27AQ, PG34Q). In both desktop and notebook cases, NVIDIA G-SYNC works not only with single GPUs but even with SLI setups.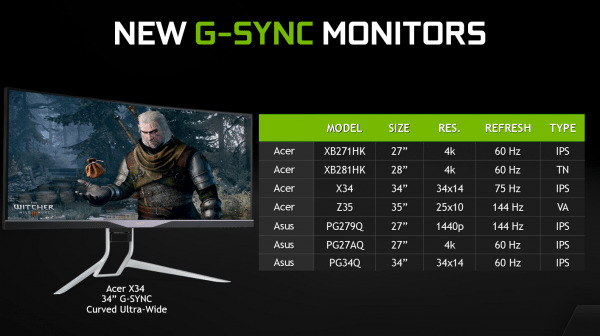 And that's only on the hardware side. NVIDIA is also pumping up G-SYNC on the software side with two new key features in its latest Game Ready drivers. G-SYNC now works even with games running in windowed mode, whether with borders or without, allowing not only multi-tasking between games and game research but also supports those rare games that don't have fullscreen capabilities. The driver also introduces an Ultra Low Motion Blur mode or ULMB that reduces motion blur by strobing the monitor's backlight, suitable for very high frame rate games that require low input latency. This particular feature is important because G-SYNC can now be set to automatically turn off when the monitor's maximum refresh rate has been reached.