NVIDIA Versus ATI - Gaming Performance in Vista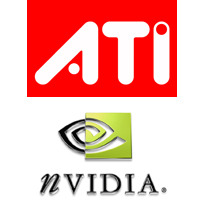 Some gamers are still holding back on upgrading to Vista due to the unknown performance effects caused by un-optimized drivers, but there some who plunge right into Vista upgrade galore like me. Ryan from PCPer has run some test on Vista under gaming environment to figure out how well NVIDIA and ATI video cards scale against each other. Ryan's test result is heartbreaking for gamers that already jump into Vista and he suggests that gamers should hold of on upgrading to Vista until vendors have their drivers optimize for Vista.
For now, gamers that were interested in running off to get a copy of Windows Vista, I'd caution you to take a minute and contemplate. Gaming under Vista is definitely possible and if you're comfortable with some slight performance drops for now while taking advantage of Vista's other new features, then a move to Vista sooner rather than later should be considered. If gaming and gaming performance is your only metric for your PC, then I'd definitely hold out on upgrading until AMD and NVIDIA have their software perfected.
Windows Vista Gaming Performance – NVIDIA and ATI Compared [via pcper]