NVIDIA unveils one-of-a-kind gaming tower with Titan Black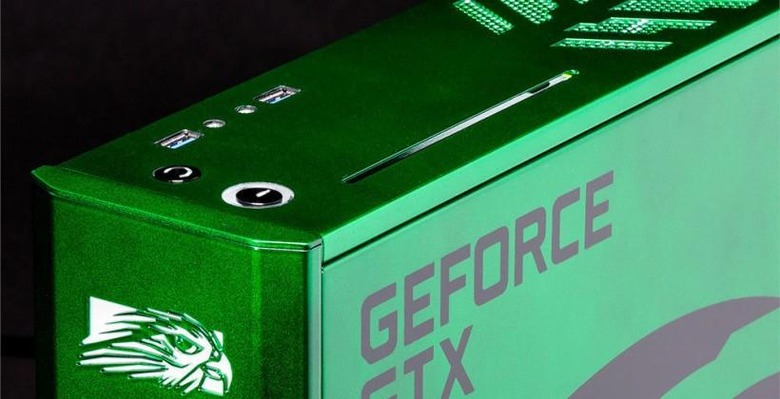 There's nothing like a completely unique gaming PC build to bring an organization's spirits up. The folks at NVIDIA and Falcon Northwest have teamed up this month to present a one-of-a-kind tower made to benefit the Philip Scholz Memorial Foundation. This build is stacked, using a Falcon Northwest Tiki as its casing and an NVIDIA GeForce GTX Titan Black within.
The Tiki is custom-painted by the folks at Falcon Northwest. They've also installed a custom-cut side panel which reveals the GeForce GTX Titan Black within. This unit is similar – though not identical – to the one we called our Best Gaming Hardware of 2013 at the beginning of this year.
Inside you'll find an ASUS z87 Maximus motherboard packed with 16GB of GSKILL DDR3 memory and running an Intel 4770K Core i7 CPU. This beast also works with two 1TB M50 SSDs from Crucial.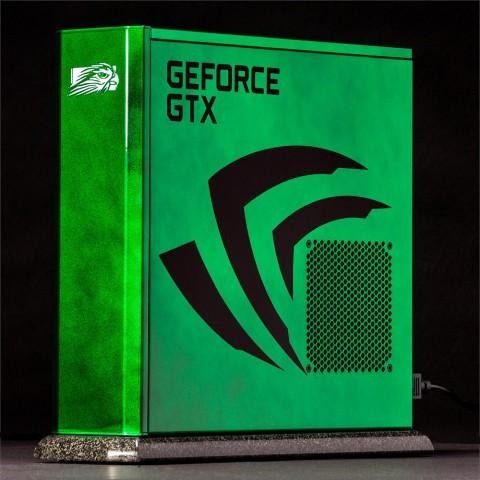 This is all artfully packed within a custom Tiki tower painted with NVIDIA green. Have a peek at it all above and below.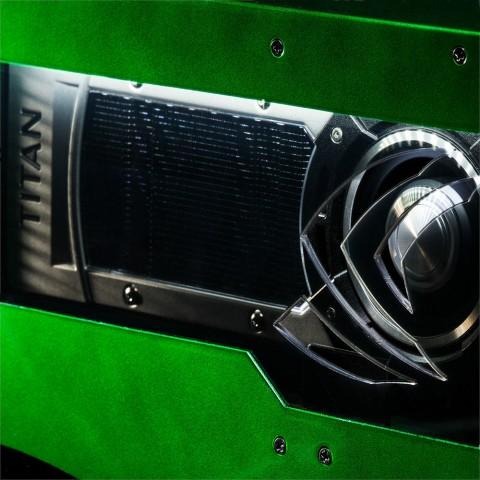 Philip Scholz was a fellow that saved the life of an individual by tossing them from a set of train tracks – he was lost in the process, and a Memorial Foundation has been built in his honor. Scholz was also an friend of the greater NVIDIA family, hence a big part of the reason why this cash-raising is taking place. This foundation provides scholarships to needs-based youth, promotion outdoor physical activities in the process – especially baseball.
You can find this beast on an auction on eBay with a search for "One-of-a-Kind Falcon Northwest Tiki Gaming PC Powered by GeForce GTX Titan Black." This listing is live now and will last for approximately 6 days.