NVIDIA Tegra Smartbooks running Google Chrome OS in pipeline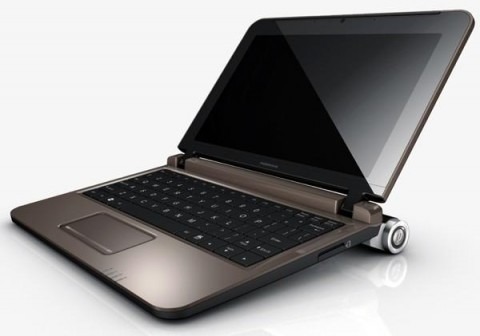 An NVIDIA executive has confirmed that the company is working with Google to produce Tegra-based Smartbooks running Google Chrome OS.  Talking to jkOnTheRun's Kevin C. Tofel, NVIDIA's GM of mobile business Mike Rayfield revealed that the company expects to see Tegra-based smartphones using Windows Mobile and Android, while Smartbooks or netbooks would use Chrome OS or Windows CE.
These OSes, Rayfield, suggests, would make the most of Tegra's frugal power requirements.  The chipset can play back video content with power draw of 1W or less, while an Atom CPU, he claims, would require several times that.  Nonetheless, Tegra is capable of high-definition playback, and NVIDIA believe that in combination with the surge in internet-based apps, consumers will happily give up "dehydrated laptops" running traditional Windows desktop OSes and instead choose longer runtimes, broader connectivity and increased HD performance from Tegra Smartbooks.
Meanwhile, Mobinnova have apparently confirmed that their Smartbook, presumably the Foxconn-manufacturered Mobinnova Elan, has been ordered by various carriers in Europe and North America, and will reach the market by the end of the year.  Another machine, produced by Compal, will also apparently go on sale before 2009 is out.