NVIDIA Tegra K1 official with 192-cores for mobile devices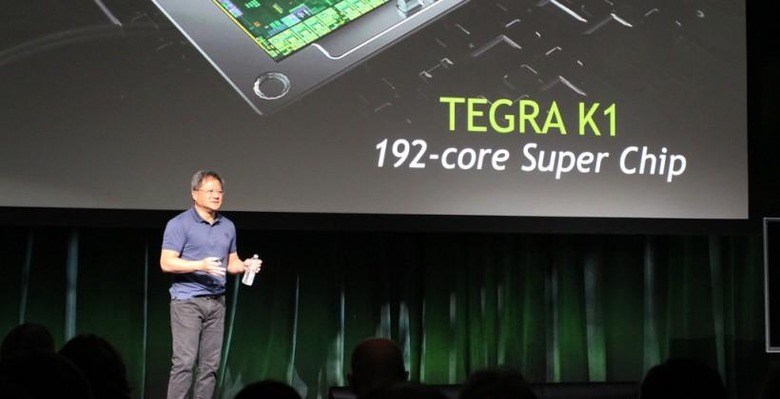 This week NVIDIA has announced the world's first 192-core superchip – or processor, if you prefer that term better. This is a chip that NVIDIA suggests does not come along a linear path from NVIDIA 2, 3, and 4. Instead of calling it Tegra 5, it'll be called the NVIDIA Tegra K1, and it'll be a whole new door opened in the mobile computing universe.
NVIDIA CEO Jen-Hsun Huang suggested that the NVIDIA Tegra K1 would be brought about with "the heart of G-Force and the soul of Tesla." What's that mean? It means the company is aiming to combine the strongest graphics-intensive bits of both worlds. Here is a bit of a skewed turn in the evolution of the mobile system-on-chip.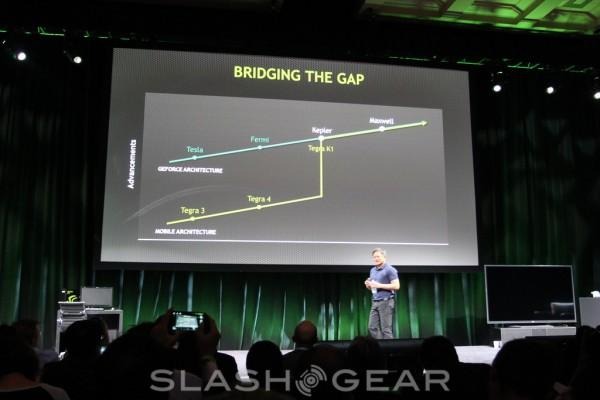 Here NVIDIA suggests that 192 cores will bring about the next generation in mobile devices. All of these cores are able to be developed for by the developers of great video games, and they're all able to be utilized. While we're not certain what kind of devices this processor will be delivered in first, we're sure it'll be disruptive to the mobile industry.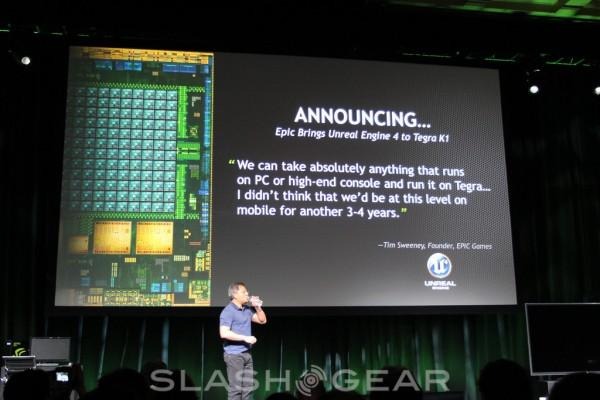 Also announced for this next-generation Tegra SoC was the fact that Epic will be bringing their next-generation Unreal Engine 4 to the platform. Here you'll find PC-level gaming and computing in a mobile engine and processor.
We'll have more details on this next-generation processor and the technologies therein later this week – stick around for the whole lot through our NVIDIA tag portal!