NVIDIA Tegra adopts Miracast wireless standard for HD streaming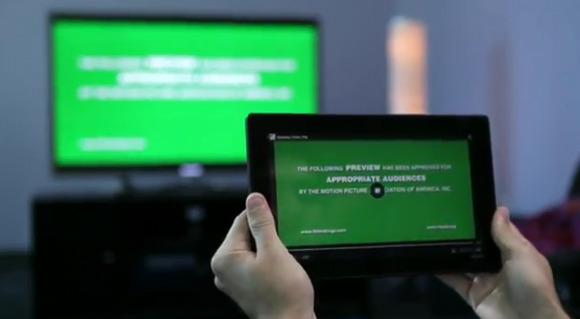 This week NVIDIA and their Tegra mobile chipset line have joined up with Miracast for their wireless standard for HD movies and photos. This standard will allow users to stream high definition content from their quad-core tablet or phone (with Tegra 3 processors, of course) to their HDTV without the aid of an HDMI cable or a wireless network. Miracast is a standard in wireless high definition content pushing over small distances, essentially, and NVIDIA is ready to bring the Tegra line into the light!
With NVIDIA already being a part of the Wi-Fi Alliance, they're more than ready to bring Tegra up to spec with a wide array of Miracast-certified devices. With Miracast, wireless streaming is as easy as pie and the quality with which its streamed is just as high definition as any other competing technology on the market today! You'll not only be able to stream HD video and photos, you'll be able to wirelessly play games like Riptide THD and Shadowgun as well!
Above you'll see a video which outlines everything NVIDIA is doing with Miracast to bring you the next generation of wireless goodness. NVIDIA is working with their OEM partners right this minute to bring the technology you see before you to the market as soon as possible, and with programs such as the TegraZone and a collection of fabulous HD content ready to roll, you'll be blasting forth in no time!