NVIDIA teams with Linux Foundation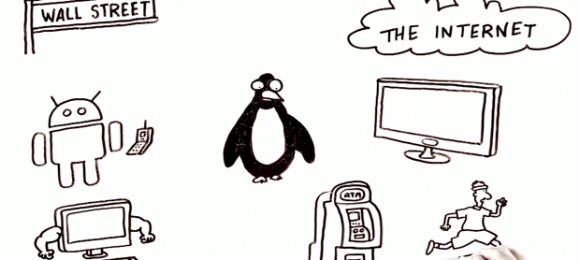 Along with the Fluendo, Lineo Solutions, and Mocana groups, NVIDIA has decided to join The Linux Foundation for the acceleration of the growth of Linux. What this means for you the modern consumer is not just one whole heck of a lot on the surface, certainly not for how you'll be experiencing your NVIDIA Tegra or GeForce-laden products. What it means for the Linux platform on the whole is basically another nudge toward total recognition.
In addition to NIVIDA being a part of the group now, a basic cornucopia of high-ranking tech businesses are in: Oracle, AMD, and Intel are included as well. It's rather important that chipmakers be involved in the initiative since its their hardware that drives the machines running the software that the group is all about – and their hardware that must be tuned to make the future of Linux a great one.
What may happen in the future for NVIDIA is a bit more support for Linux with additional drivers and more developer action, but judging by the scattered involvement of the rest of the members of the Linux Foundation, there's no being sure. NVIDIA is currently sitting in more machines around the world than I'm sure their competition would care to count, and the Linux Foundation is certainly happy to have them aboard.
Scott Pritchett, VP of Linux Platform Software at NVIDIA, had the following to say on the subject:
"NVIDIA is strongly committed to enabling world-class experiences and innovation with our GPU and mobile products. Membership in The Linux Foundation will accelerate our collaboration with the organizations and individuals instrumental in shaping the future of Linux, enabling a great experience for users and developers of Linux." – Pritchett
Can't wait to see what develops! Linux for the future!
[via Linux Foundation]