NVIDIA shows off Dead Arrival 2 on Project SHIELD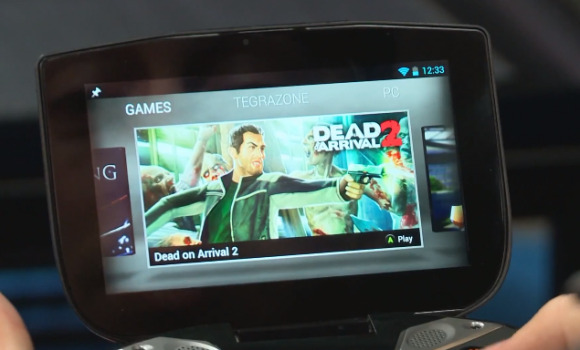 NVIDIA has released another Android Thursday video, this one showcasing Dead Arrival 2, a zombie survival game that arms you with a variety of drop-em-dead weapons and lets you loose in a world full of the undead. You can check out a video of the game in action and its pertinent details after the jump.
From N3V Games, Dead Arrival 2 features an array of custom weapons, including a minigun and rocket launcher, wrapped up in an industrial series of maps filled with snares and zombies. The game is played from a birds-eye perspective that looks similar to the Dead Ops Arcade map on Black Ops. The graphics have been ramped up for SHIELD's ultra-powerful hardware.
The upgrades for the Tegra 4 become more apparent when the enhancements are shut off via a toggle on the device, which is showcased in the video above. Dead Arrival 2 features dynamic shadows that transform realistically as the player moves, rather than the typical "baked-in" shadows often seen on mobile games.
Other enhancements include physics added to items such as crates, which can be impacted by the player (shot with a rocket, for example), as well as realistic gore when zombies are annihilated. Because no zombie game would be complete without it, there's also a multi-player mode, which allows gamers to play with other gamers online, or with other Shield-owning friends from the comfort of their own living room.
[via NVIDIA]