NVIDIA SHIELD TV Smart Home Edition is a bundle with a dongle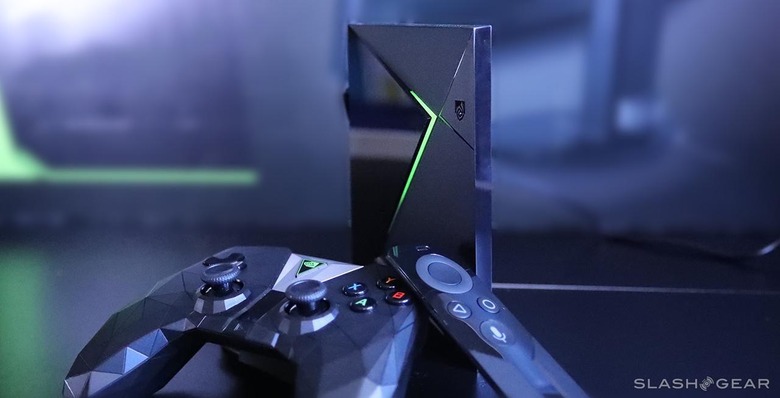 NVIDIA has a smart TV device called SHIELD TV which, as of this week, has a fourth individual bundle. A bundle includes the SHIELD TV itself and an assortment of controllers. This week the device was officially wrapped up in a bundle called "SHIELD TV SMART HOME EDITION" complete with a SmartThings Link. That SmartThings link otherwise costs approximately $40 on its own.
There's a bit of a strange situation going on at the moment with this bundle. It'll cost you approximately $220 if you buy it from anywhere other than Best Buy. At Best Buy you can buy the bundle for $200 USD. If you buy it from Best Buy for $200, you'll be getting a deal – otherwise you kinda, sorta wont.
If you buy just the Shield TV, no bundle, you get the device with its basic TV controller for $180. If you buy the Gaming Edition, you get the device, TV controller, and the gaming controller for $200. The gaming controller on its own costs $60 USD.
If you buy the SHIELD TV SMART HOME EDITION, you get the device, a TV controller, and the SmartThings Link. You MIGHT also get one of NVIDIA's SHIELD stands – which would cost $20 on its own. We've reached out to NVIDIA to see about this since the pictures seem to say there's a stand, but the listing does not currently confirm.
If there's a stand, you get a deal because you're essentially getting a free stand. Otherwise the difference between the Smart Home Edition and the regular edition is $40 USD, the approximate cost of the SmartThings Link. Granted, you'll save on shipping costs – and the Best Buy deal right this minute is another $20 off, too.
UPDATE: Per NVIDIA, there is no stand, even if the image included in the preview shows a stand. The Smart Home edition includes the SHIELD TV unit, remote, and SmartThings Link, and that's it.
Any way you cut it, the NVIDIA SHIELD TV is pretty well worth the bank, if you don't already have a smart TV system. If you do, consider this the best version of what you might already have. Plus you can play one whole heck of a lot of games. Read our NVIDIA SHIELD TV (2017) full review and see what you make of it.