NVIDIA SHIELD TV refresh boasts 4K streaming, Google Assistant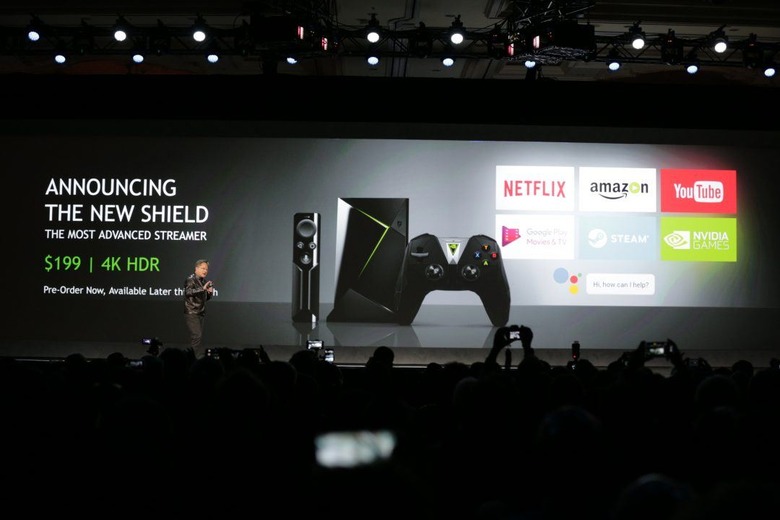 NVIDIA has just revealed its next-generation SHIELD TV at CES 2017, and it arrives offering a number of improvements over its predecessor. Not only has the aesthetic design been overhauled, but the new SHIELD is capable of streaming content in HDR at 4K resolution. Users will be able to stream 4K video from a variety of services, including YouTube, Amazon Video, Netflix, and Google Play.
On top of that, NVIDIA also promises an expanded library of games. The number of games available to stream will number in the thousands by the time this new iteration of the SHIELD hits shelves, and NVIDIA has also announced that Ubisoft will be supporting the platform with games from its catalog. Names like Watch Dogs 2 and Assassin's Creed Syndicate were mentioned, along with the news that new Ubisoft games will be available on SHIELD TV at launch.
Of course, media and game streaming have always been a core part of the SHIELD TV, so while these new improvements are certainly cool, they were still expected improvements. What wasn't entirely expected is when NVIDIA announced that the SHIELD TV will also become something of an AI device as well. Based on Android TV, this new iteration of the SHIELD will be the first third-party device to offer Google Assistant support on TV.
Google Assistant will display answers on the TV as well as reading them back with voice. You can also use the Assistant to find new content to watch or navigate through movies and TV shows. That's pretty neat on its own, but Google Assistant merely forms the backbone of a larger AI plan for the SHIELD TV.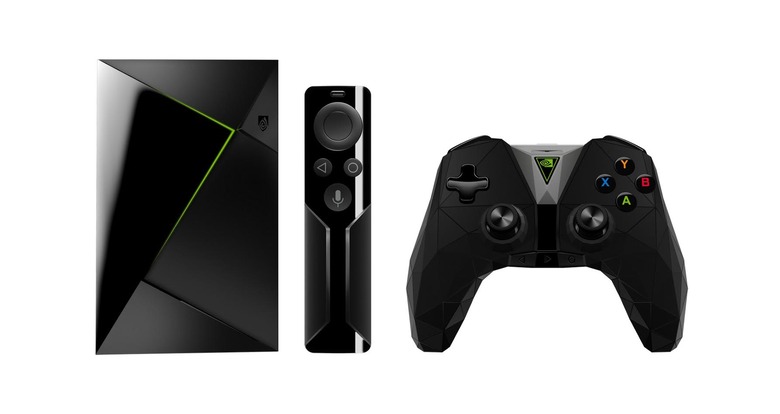 Using SmartThings Hub technology, you'll be able to use SHIELD TV as the basis for your smart home system. You can connect all of your different smart home devices to the SHIELD TV and control them though Google Assistant. Normally you'd be limited by the SHIELD TV's position in your home when it comes to issuing your smart home commands, but that's where NVIDIA SPOT comes in.
Even if you somehow were expecting NVIDIA to reveal a new SHIELD TV with AI capabilities, it's safe to say that SPOT seems to be coming out of left field. SPOT is how you'll use those SHIELD AI capabilities regardless of where you are in the house, by providing you with little round microphones you can plug in to any outlet. With each room in your house outfitted with a SPOT microphone, you'll be able to communicate with you SHIELD TV from any location.
These are pretty interesting additions to the SHIELD TV. We'll be able to actually see it for ourselves soon too, as the new SHIELD TV is available for pre-order now and launching later this month with 16GB of storage for $199.99. NVIDIA is also releasing a 500GB model at some point in January, but hasn't announced a price for that yet. The company also says that its SPOT mics are "coming soon," and gives them a price of $49.99.