NVIDIA SHIELD Tablet successor might be no more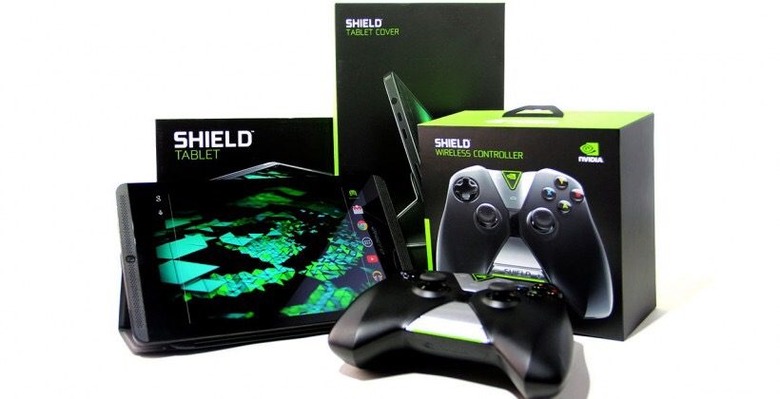 Although NVIDIA has a track record in keeping its Android devices up to date within a reasonable timeframe, it doesn't have much Android devices to speak of to begin with. And it looks like it might not be too keen in expanding that number just yet. The company has apparently requested the FCC to disregard its earlier filing for a SHIELD branded tablet. The reason given was that, due to business considerations, the company has decided to cancel the device, dashing hopes of a success to the popular gaming-oriented device.
NVIDIA's Android strategy has always been difficult to divine. It had formally said that it was backing out of the consumer smartphone race, ending the possibility of an NVIDIA Tegra powered smartphone. It still stayed, however, in the consumer mobile market race, putting out, first an Android gaming handheld and then a gaming-focused Android tablet. It would then proceed to produce an Android TV console. At the same time, NVIDIA's Tegra chips would also power other consumer mobile devices, like Google's Pixel C Android tablet.
NVIDIA's tablet game is perhaps even more ambiguous. The NVIDIA SHIELD Tablet, launched in 2014, was, at that time, admittedly quite a beast, especially for gaming. Together with an accessory and software ecosystem, plus an odd stylus, it was a popular option for mobile gaming fans. It was also begging for an upgrade by the time 2015 rolled around, but the SHIELD Tablet K1 was, unfortunately, disappointing in that aspect. Come May this year, there were already whispers of a SHIELD Tablet follow-up, one that would, at least, utilize the Tegra X1 that NVIDIA was boasting of. An FCC filing seemed to support those conjectures and wishes, but now it seems it won't come to pass.
That said, it might not be the end of the story just yet. It just means that whatever SHIELD Tablet NVIDIA had submitted to the FCC for approval will no longer see the light of day. It doesn't mean there won't be a different kind of tablet. For now, unless we get a major leak, we will probably never know what could have been. Which is probably for the best.
VIA: Android Police