NVIDIA SHIELD Tablet still getting updates (over 3 years later)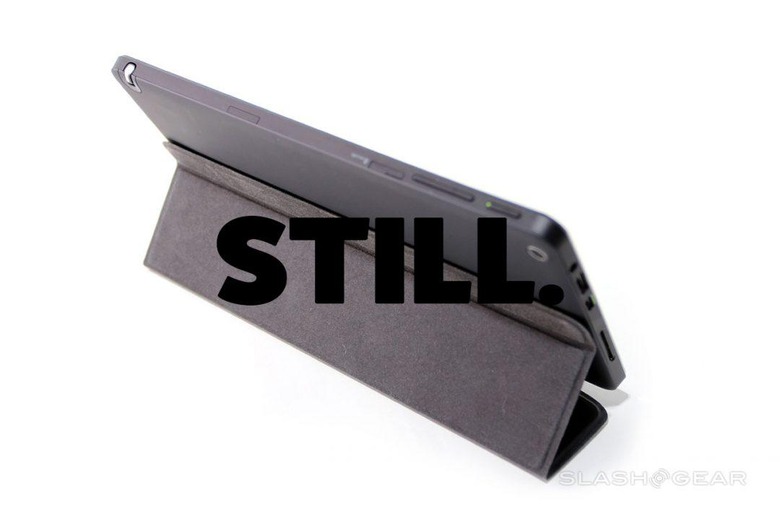 The original NVIDIA SHIELD Tablet just got a software update over 3 years after its initial release date. The NVIDIA SHIELD Tablet was released in late July, 2014, and this update was sent in March of 2018. Granted, it's not an update of the OS – Android isn't going to get to Oreo here – but it is a rare show of long-term support for users in an industry in which short-term support is all that's usually expected.
The software update the original NVIDIA SHIELD Tablet is getting is mostly about security. It is called SHIELD Tablet Software Upgrade 5.4, and it includes "important system enhancements and bug fixes." Those include mitigations for "Specter" and an update to Android Security Patch Level January 05, 2018. NVIDIA released notes for the update that suggest the SHIELD tablet is not vulnerable to "Meltdown."
Users of the device called NVIDIA SHIELD Tablet K1 will find the same update with the same software inside as early as this afternoon. These two tablets generally get the same software updates at the same time due to their extreme similarity in processor, display, and etcetera. This update is also called SHIELD Tablet K1 software upgrade 5.4 on the K1.
The original SHIELD Portable is no longer receiving updates, no matter how much we wish it was. That original gorilla-beast of a gaming system made it all the way to SHIELD Portable Software Upgrade 110 in July of 2016. ONE HUNDRED and TEN UPDATES, that's intense.
UNFORTUNATELY, NVIDIA itself no longer sells the original NVIDIA SHIELD Portable or the SHIELD Tablet. If you're able to pick one up for a reasonable price, by all means, consider it. Until NVIDIA brings another tablet to the market – or gets beaten to the punch by Razer – we'll be waiting!
Owners of the SHIELD TV and SHIELD TV Pro had an update on the 31st of January, 2018. That update brought on mitigations for Spectre as well as updates for a whole bunch of other software bits and pieces too.