NVIDIA SHIELD Tablet K1 gets "professional audio" support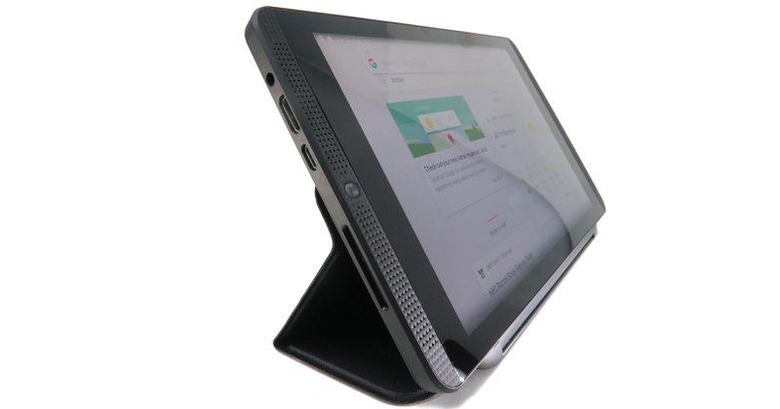 NVIDIA has traditionally been seen as a "good citizen" when it comes to the speed and frequency of rolling out Android updates and this latest one cements that image. No, there isn't a new Android version released (unless you count the new Android N Preview, but that's another story). That, however, isn't stopping NVIDIA from pushing out an update to the SHIELD Tablet K1 that could still delight owners. The update is short but substantial, giving users the ability to split navigation buttons and adding support for hi-res audio.
Hi-res or Hi-Fi audio has been the battle cry of many in the music and audio equipment industry for the past few months or so. The marketing term refers to audio playing in 24-bit @ 96 kHz or, better yet, 24-bit @ 192 kHz. This is the "better than CD" quality that audiophiles dream of. And the SHIELD Tablet K1 now supports that in the highest setting. NVIDIA boasts that the gaming tablet now meets the Android 6.0 Professional Audio requirements, which also dictates audio latency of less than 20 ms as well as MIDI support over USB or Bluetooth.
Being able to adjust the arrangement of the navigation button might be a godsend for tablet users. By default, Android's navigation buttons on slates are clumped together right down the middle. The Pixel C introduced a split arrangement with the back and home button on the left and the multitasking/recent apps button on the right. SHIELD Tablet K1 owners will now be able to decide for themselves whichever arrangement floats their boat.
The update also includes several bug fixes and improvements, particularly to the new Vulkan API that graphics chip makers (like NVIDIA) and graphics/game developers are rooting for. And, of course, there's the monthly Android security update to keep your tablet safe from hackers.
SOURCE: NVIDIA