NVIDIA SHIELD Portable 2 in pawnshop shows what could have been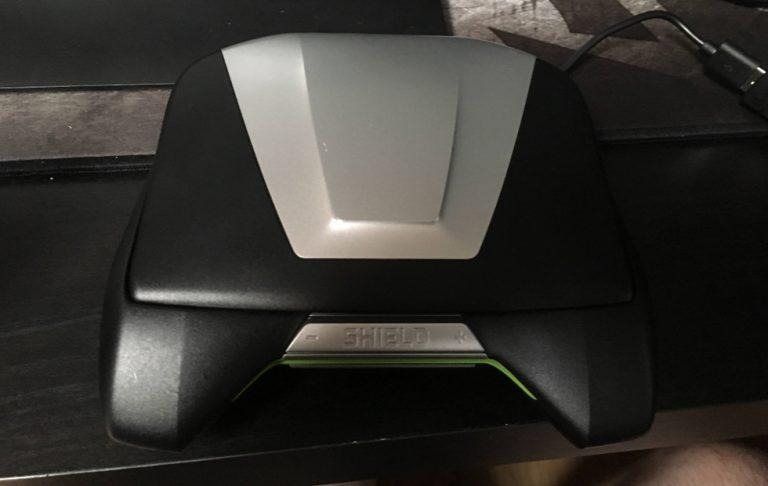 NVIDIA has had a strange relationship with Android. While it backed out of the consumer mobile device market, it still managed to put out an Android gaming handheld, tablet, and then Android TV device. And while it was, at one point, one of the fastest to push updates to its very few devices, it seems that those days are long gone. For better or for worse, NVIDIA may have taken a new direction and has left the Android world behind, which only makes this discovery of an unreleased SHIELD Portable 2 prototype all the more poignant.
The was supposed to be a second SHIELD Portable, despite how the first one nearly flopped. That was proven even by FCC sightings and leaked manuals.. But it was silently shelved with nary a peep. NVIDIA hasn't had a new Android device since the SHIELD Android TV revamp at the start of the year, perhaps suggesting that the company's honeymoon with Android is finally over.
So when Redditor FwrigginRwootbeer spotted an unfamiliar SHIELD Portable at a pawnshop in Canada, he had no qualms about trading in his original SHIELD Portable for this still unidentified one. He already had an inkling as to what it might be, but confirmation only came later. He did, in fact, managed to get his hands on a working and usable prototype of a device that never was.
The SHIELD Portable 2, which had a codename of loki_e_wifi, is pretty much a souped up version of the first commercial model, running on NVIDIA's Tegra X1 chip, with 3 GB of RAM and 32 GB of internal storage. The screen was also larger, almost 6 inches, with a resolution of 1440x810. The fact that it was running Android 5.1 Lollipop suggests that it was an old prototype, which implies how long NVIDIA has shelved the device.
At this point, it's not clear whether NVIDIA has any intention of putting out any new Android device. While its SHIELD TV console has been warmly received, Android TV gaming consoles in general are a very niche market. And now that NVIDIA has found a new cash cow in the Nintendo Switch, it might have even less incentive to continue down its previous path.
VIA: Reddit