NVIDIA restocks GeForce GPUs at normal prices, but you need to act fast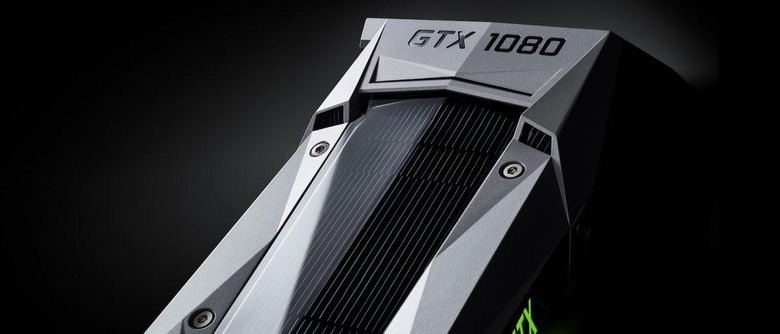 Finding a GPU at MSRP is a pretty tough task these days. Thanks to cryptocurrency miners buying up much of the available stock, the cards that remain usually see inflated prices. Buying straight from the manufacturer – NVIDIA, in the case – can help solve that problem, but the issue is that NVIDIA's own shop has been out of stock for quite some time now.
Earlier today, NVIDIA restocked its online store, meaning that you can buy one of its cards at MSRP, but you need to act quickly if that's what you want to do. At the time of this writing, the GTX 1060 and GTX 1080 Ti have already sold out. The standard 1070, 1070 Ti, 1080, and Titan Xp are still in stock, but there's no telling how much longer they'll be available.
Most people probably aren't likely to shell out for a Titan Xp, which costs a whopping $1,200 and offers quite a bit more power than what you'd realistically need for high-end gaming at this point. The 1070 and 1070 Ti, on the other hand, are solid cards that will be able to play most modern games at high settings, so if you need a GPU upgrade, those are both good cards to buy. Of course, there's also the standard 1080, and though that's overshadowed by the 1080 Ti, it's still a great card that offers a lot of power.
In an effort to stop crypto miners from buying up all its stock right away, NVIDIA has implemented a two-card limit for each GPU on its store. The determined buyer can likely find ways around it, but that limit is probably why these cards didn't sell out immediately.
The hope is that graphics card prices start to level out soon, because then we won't need to wait for NVIDIA to restock its own store just to get GPUs at their usual prices. In any case, if you've been wanting to upgrade but are sick of seeing high prices for many GPUs, this is your chance, but you need to jump on it quickly. Head over to the GeForce store to see what's available.