NVIDIA releases new entry-level GeForce 7200 GS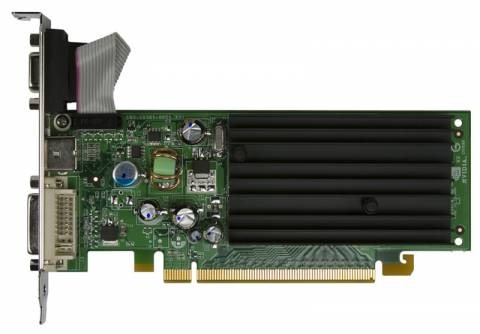 If you've recently bought a PC, it is likely loaded with Windows Vista, and if it has onboard graphics, you're likely unable to use the Aero feature, or many other pieces of graphic-dependent software. NVIDIA has released a new entry-level card that is aimed at people with similar predicaments.
The GeForce 7200 GS is aimed at users that don't really get into 3D gaming, but rather use other applications that may not work well on systems using only an onboard GPU. The 7200 GS boasts a 50% increase in performance over most integrated graphics cards.
If you're looking for an inexpensive way to boost your PCs performance in the realm of 3D graphics, the NVIDIA GeForce 7200 GS is a good way to go. It's also a cheap way to add an extra monitor to your system. At just $50, it won't exactly break the bank.
[via press release]