NVIDIA Quadro FX 4800 for Mac revealed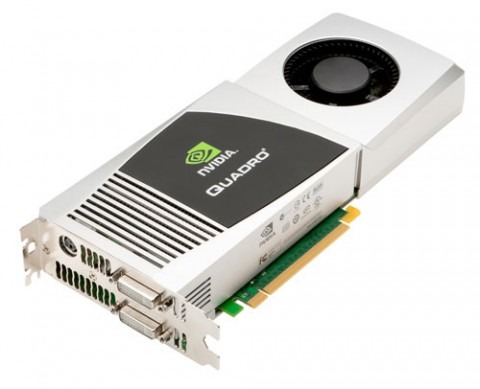 NVIDIA announced their Quadro FX 4800 graphics card today, filling out their line up to include a card intended specifically for the Mac Pro. While this card is very much like the version for Windows, it does sport a few differences that are worth noting.
Let's talk similarities first, however. This Mac Pro model features a 1.5GB on-board memory, 192 graphics cores, CUDA support, two DVI connectors that are dual-link and a 3-pin connector for 3D viewing. This actually produces stereoscopic images that can be compatible with 3D glasses.
What makes this card different is that instead of just being available through the Apple online store, it will also be available from resellers and in PNY, Elsa and Leadtek cards. You can expect the NVIDIA Quadro FX 4800 for Mac to be released next month and retail for about $1,800.