NVIDIA Q4 Fiscal and Annual 2012 results show growth, great outlook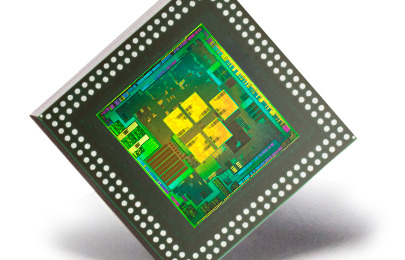 Today the team at NVIDIA have revealed their earnings for the entirety of their 2012 Annual and Fourth Quarter Fiscal season, showing quarterly revenue down, but every single other number rising up. This earnings call also played host to several announcements and assurances from the big green chipmaker, including the official announcement of Tegra 3 quad-core phones. The call showed revenue gains of 12.8 percent for NVIDIA over fiscal 2011 to a whopping $4 billion, and gross margin blowing up to 51.4 percent for GAAP and 51.9 percent for non-GAAP.
Year on year you'll find that GAAP EPS for NVIDIA rose 118.6 percent with non-GAAP EPS rising 46.9 percent. The only dips came between quarters, with both revenue decreasing by 10.6 percent to a still impressive $953.2 million for the quarter, and quarterly GAAP EPS and non-GAAP EPS down by 10 cents and 9 cents respectively. NVIDIA president and chief executive officer for NVIDIA Jen-Hsun Huang spoke on the call of a great year and a very bright future:
"I am pleased with our achievements last year. Our GPU business grew sharply. And, with the success of Tegra, we established our position in the mobile market. We expect continued growth ahead, as Tegra 3 powers a new wave of quad-core super phones and Kepler, our next-generation GPU architecture, sets new standards in visual and parallel computing." – Jen-Hsun Huang
NVIDIA was also sure to note that they'd had many highlights in this first non-fiscal quarter of 2012 already, starting with the Asus Transformer Prime with the Tegra 3 quad-core processor being the first to officially get the Android 4.0 Ice Cream Sandwich update from Google. Asus and NVIDIA also have a tablet by the name of MeMO they're excited to be offering soon for a mere $249, utterly inexpensive given its high specifications and Tegra 3 processor inside. They also mentioned the Asus Transformer Prim TF700T, the lovely Acer Iconia Tab A700, the soon to be released Lenovo IdeaPad K2, and the soon to be officially unveiled Fujitsu smartphone without a name – also having Android 4.0 Ice Cream Sandwich and an NVIDIA Tegra 3 quad-core processor under the hood.
Mobile World Congress 2012 will be home to many of these devices in their near to be released form, and we'll be there to show them all to you in person – in many cases once again!
[via NVIDIA]