NVIDIA Project SHIELD demoes Arma Tactics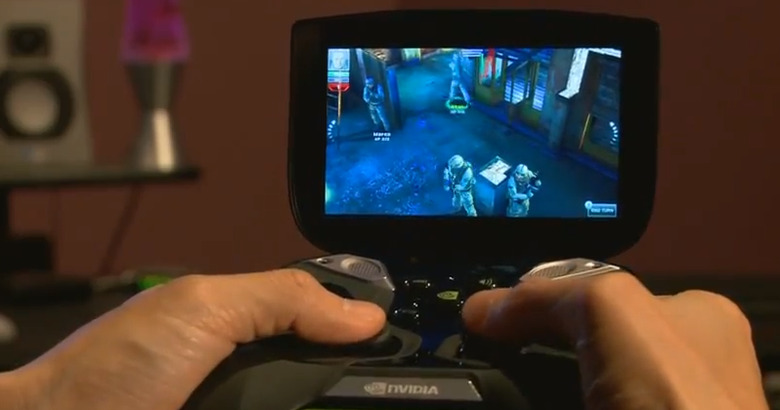 It's time to jump back in the big pile of mobile smart gaming device excellence with NVIDIA's own Project SHIELD handheld monster. This little beast works with the NVIDIA Tegra 4 quad-core processor and will be able to both play Android games natively and stream higher-powered games from the NVIDIA GeForce GPU-powered PC you've got in your home. Here we're seeing this little beast play an enhanced version of Arma Tactics.
The game you're seeing here will be available on the Google Play app store as well as the TegraZone for Tegra-toting smartphones and tablets rather soon. For now you'll be seeing the highest-powered version of the title on the machine we're also not going to have in our hands for several months. You'll be battling it out with battlefield tactics on a wide playing field with a set of controls that, on other devices, will only be available on-screen.
Here you're able to use essentially every control button on the Project SHIELD hardware, those being the ABXY buttons, joysticks, directional pad, and four buttons near your pointer fingers. Triggers, in other words. You've got the touchscreen up front as well to change the direction in which you're viewing the ground.
You'll be running through randomly generated missions with randomized objectives on the fly – this game is everything you'll have wanted as a big fan of the PC-bound Arma titles of the past. Here on Android you'll be getting as close to possible without the full streaming connection to Arma's PC titles.
Have a peek at the timeline below to see additional Project Shield hands-on bits and pieces from the past few months and get pumped up about the final drop!
[via NVIDIA]