NVIDIA Phoenix Reference Phone detailed as Tegra 4i delivery vehicle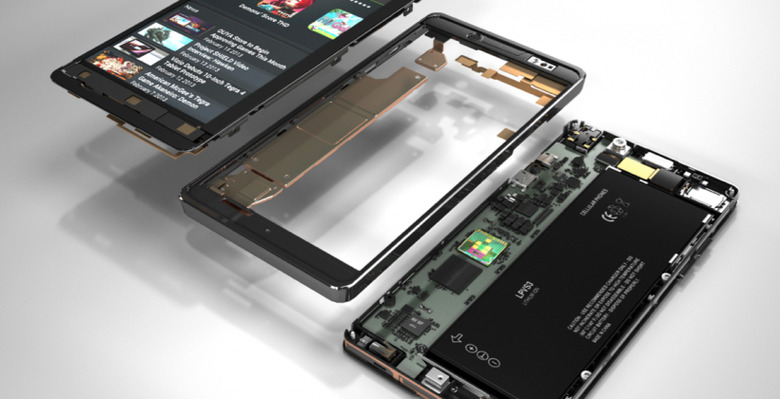 This week the folks at NVIDIA have revealed not just the Tegra 4i mobile processor, but the Phoenix Reference Phone that'll carry it. With Phoenix, NVIDIA will once again be delivering their own bit of user-ready hardware top to bottom, but unlike Project SHIELD, this device is meant to be used by prospective hardware manufacturers and developers wishing to optimize their games for the processing environment. That said, this device brings on some of the most fabulous high-end specifications yet available to the market – starting with a 5-inch 1080p display.
With the Phoenix reference platform you'll get an 8mm thin smartphone with 4G LTE connectivity as well as all the rest of the next-generation features the Tegra 4i offers. With the Tegra 4i you've got the NVIDIA i500 software-defined radio modem which gives you the 4G LTE you crave – this time integrated on the chip rather than separate. On the Tegra 4 you'll also find compatibility with the i500, but in that case it's optional and the end result is a significant amount larger physically.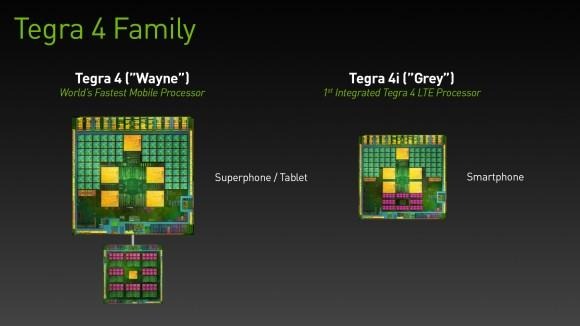 As the Phoenix works with all of the greatest features the Tegra 4i offers, you'll also find PRISM 2, DirectTouch, and Chimera – what NVIDIA notes is the world's first mobile computational photography architecture. PRISM is a technology developed by NIVIDA back with the Tegra 3, improved here with the Tegra 4 family with PRISM 2 for more Pixel Rendering Intensity and Saturation Management than ever before, allowing the Phoenix to reduce backlight power at the same time as it enhances pixel color – the result being longer battery life than you'd otherwise get with the same "visual quality", as they say.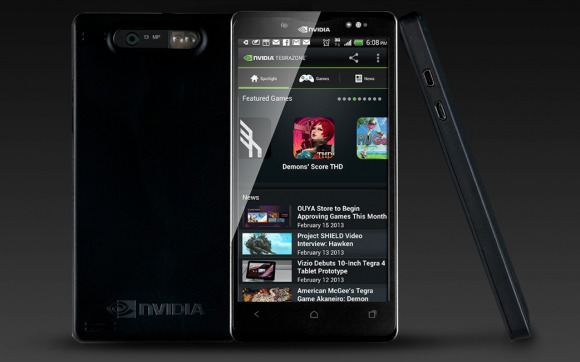 With DirectTouch you're getting touch responsiveness that's made much less reliant on battery power as its offloaded to the Tegra 4i processor. This innovative technology was also introduced with the Tegra 3 – the last big boost here, on the other hand, is all new. With the NVIDIA Tegra 4 and Tegra 4i, and live in effect with the Phoenix, you'll find NVIDIA'a own Chimera Computational Photography Architecture.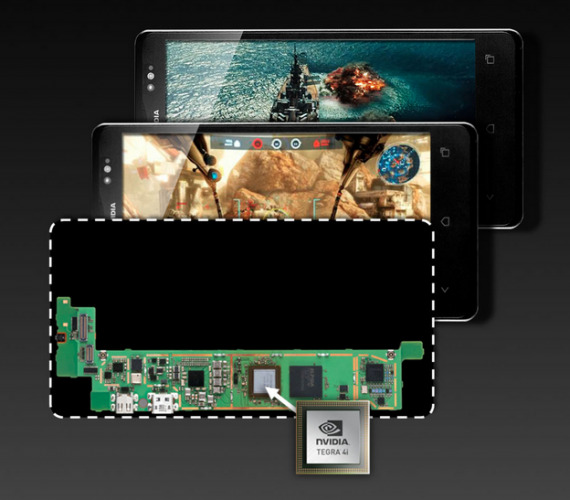 With Chimera you've got several new innovations made possible by the many graphic processing cores the Tegra 4i (or the Tegra 4) has available. With the Phoenix phone you'll be able to use each of the three new abilities revealed thus far by NVIDIA: Persistent Tap-to-Track, HDR Panorama, and Always-On HDR. With the Tegra 4i's Always-On HDR this phone's camera always captures multiple exposures instantly, allowing you to see a final product that's near-real vivid "similar to how the human eye sees the world" as NVIDIA says.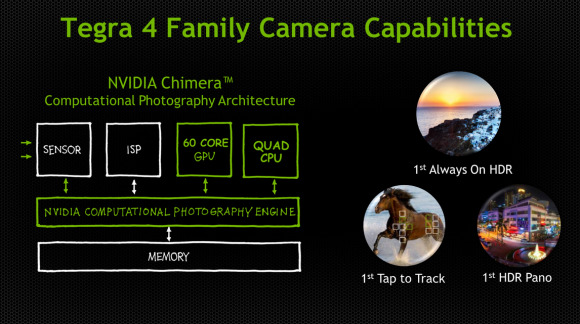 With HDR panoramic photos on the Phoenix you'll be getting that same amazing instant-HDR processing you get with regular photos, but here in many different long modes. You can capture long photos side-to-side, up-and-down, or diagonally. Finally there's tap-to-track technology here that allows you to attach a virtual sensor to whatever object you like – human or not – the camera continuing to keep focus as well as exposure levels based on that object.
Can't wait to check it all out? Have a peek at our NVIDIA Tegra hub to follow SlashGear right up until and through the point at which we get our own hands-on opportunities with this reference platform in the future. It'll be then that we'll also find out how you will be able to get your hands on this device as well – good luck on that!