NVIDIA GeForce GTX 660 and GTX 650 push Kepler to sub-$110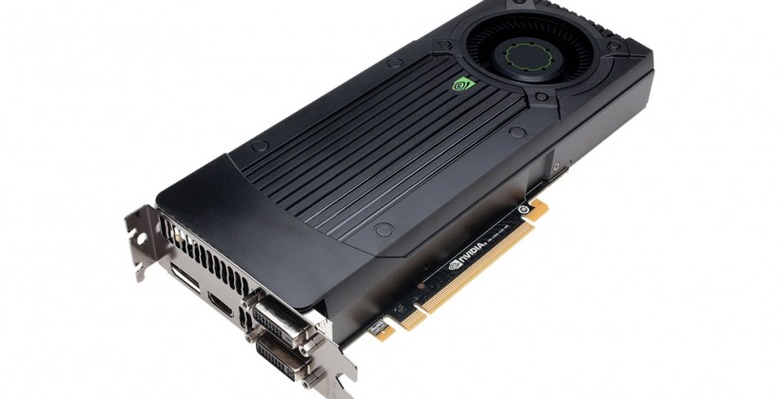 NVIDIA has taken the wraps off of its latest Kepler graphics cards, the GeForce GTX 650 and GTX 660, bringing the CUDA-based GPUs to the lowest price so far. Prices are promised at around $109 for the GeForce GTX 650, which offers a 1GHz clock speed and 1GB of DDR5 memory, and around $229 for the GeForce GTX 660, which doubles the RAM and is the cheapest way to get NVIDIA's GPU Boost for automatic overclocking.
That's not to say that the GTX 650 can't be overclocked, or indeed that it needs to be. Out of the box it can simultaneously drive four monitors for a total resolution of 5760 x 1080 with its 384 CUDA cores, but there's a 6-pin power connector for those wanting to coax up to around 1.2GHz from the GPU.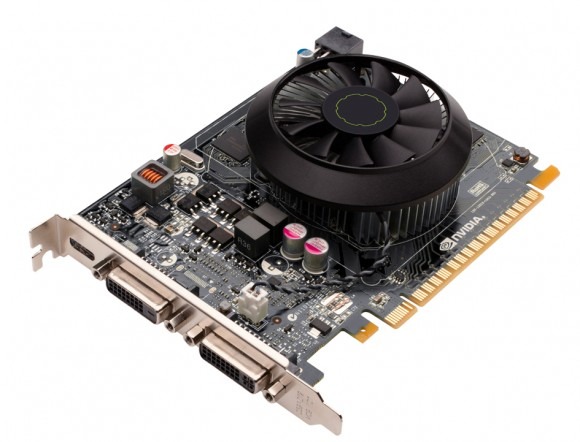 Gamers, though, might want to step straight to the GTX 660 for the native GPU Boost. That works with the card's 960 CUDA cores, and 192-bit memory channel (versus the 128-bit of the GTX 650) to drive Full HD monitors at some impressive frame rates compared to its predecessors; check out the benchmarks in the table below (click for a larger version):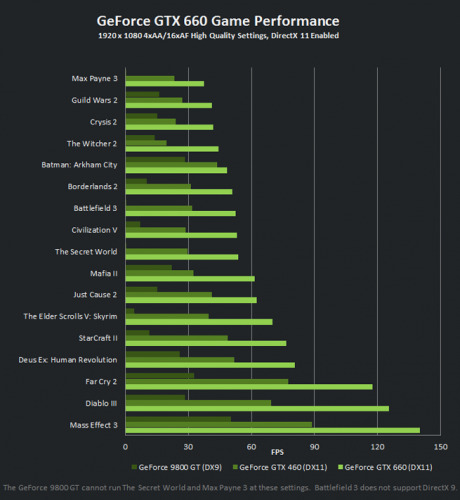 Connectivity includes a Dual Link DVI-I, Dual Link DVI-D, HDMI, and a DisplayPort on the double-width GTX 660, and a Dual Link DVI-I, a Dual Link DVI-D, and a Mini HDMI on the double-width GTX 650. Expect cards from the usual suspects from today.