NVIDIA GeForce GTX 2080 PCB leaked pre-Gamescom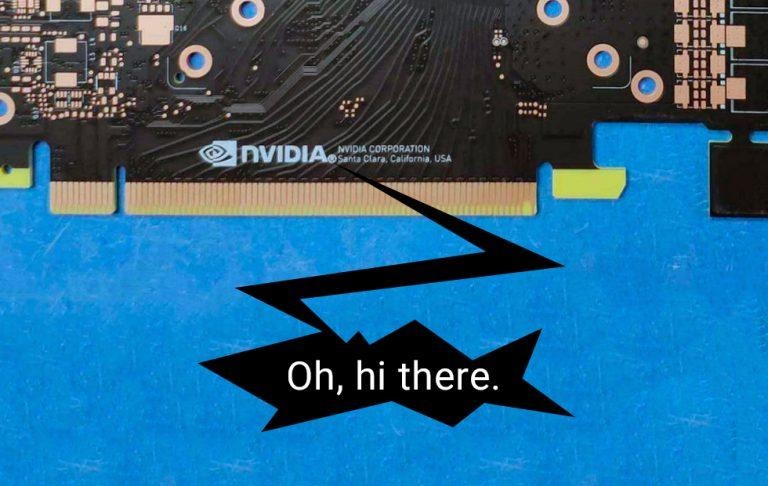 What looks quite like the PCB of a new NVIDIA GeForce GTX graphics card leaked this week. It's apparently the NVIDIA GeForce GTX 2080 PCB, complete with an array of bits and pieces that'll make for the most powerful GPU in the world, once again. It's almost as if NVIDIA is continuing to make more powerful graphics cards each year, and that they'll continue to do so well into the future – imagine that!
We can glean just a bit of information about what's likely the NVIDIA GeForce GTX 2080 seen here. This board has a 10-phase VRM powered through 6pin + 8pin connectors (seen in the upper left or right, depending on the image you're looking at here). You'll find the ability to roll with either 8GB or 16GB GDDR6 memory – like why not, right?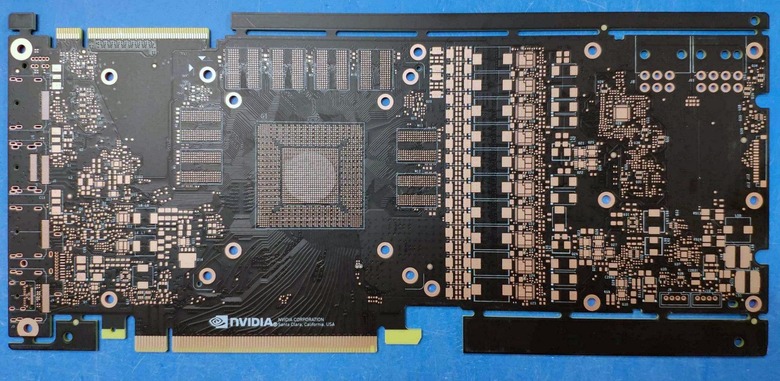 A few cuts likely need to be made here, and there's no SLI finger in play. There's no DVI port, and I would not, could not, eat it with green eggs and ham. We've got an NVlink bridge interface, or so it would seem, and there's a whole bunch of certification marks and branding going on – so this is probably finalized in some manner or another.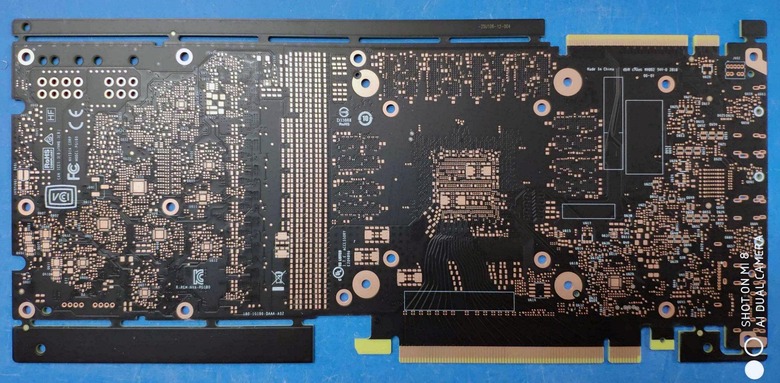 The images of the board come from a Baidu messageboard. The rest comes from WCCFTech, where they've attained a peek at some certification for NVIDIA's next architecture and GPUs.

According to listings on EEC certification listing sites, NVIDIA's GeForce GTX 2080 and 2070 are nearly ready to roll. They'll be delivered with Ampere GA104 GPU tech if these listings are accurate, and we've got a few pricing guesses here too based on WCCFTech tips.
• The 120W NVIDIA next-gen GPU (GeForce GTX 2065?) will be priced around $499 MSRP.

• The 150W NVIDIA next-gen GPU (GeForce GTX 2070?) will be priced around $599 MSRP.

• The 180W NVIDIA next-gen GPU (GeForce GTX 2080?) will be priced around $699-749 MSRP.
If all we see above is true, it would not be a shock to find the whole collection released at Gamescom. Prepare your wallets for punishment!