NVIDIA GeForce GTX 1070 Ti review round-up: Is it worth it?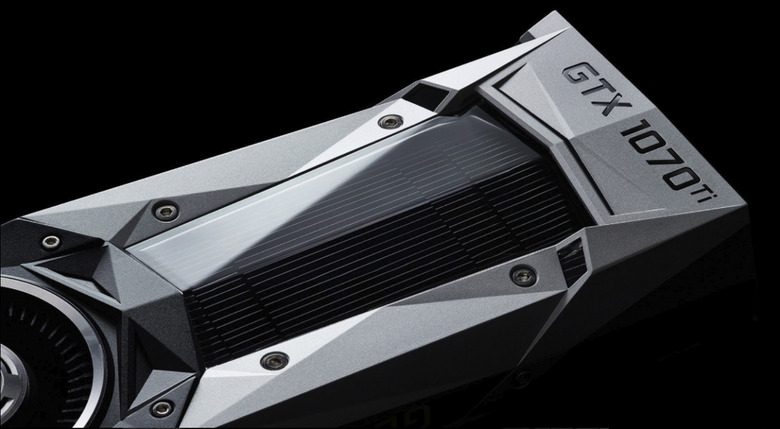 Today is a pretty exciting day for NVIDIA fans, as the GeForce GTX 1070 Ti has arrived to take a few swings at AMD's Vega 56 platform. In many cases, Vega 56 was able to go toe-to-toe with the original GTX 1070, even exceeding it in terms of power in a few different tests. The GTX 1070 Ti seems almost single-mindedly crafted to turn that match on its head, so does it succeed in those efforts?
Looking at many of the reviews that are landing today, the answer seems to be yes. In its review of the card, Hot Hardware notes that while the GTX 1070 is slightly more expensive than a Vega 56 card, that extra cost is worth it when we consider its "higher overall performance" and other variables like lower power consumption and a higher power ceiling through overclocking.
Ars Technica's benchmarks show us pretty much what we expected from the 1070 Ti – overall power that slots in behind the 1080 Ti and the original 1080, while coming in above the an original, overclocked 1070. In some cases, Ars even found capabilities similar to that of the GTX 1080 when the 1070 Ti was overclocked. That's certainly impressive, but perhaps slightly less so when you remember that we've now been spent 18 months with NVIDIA's Pascal architecture.
PC Gamer says that while this card is certainly a capable piece of hardware, it's really only going to appeal to a niche group of gamers. Had AMD actually put pressure on NVIDIA to step up its game, we might be looking at a very different card today. As it is, though, PC Gamer says that the card is "a very competent product, but nothing revolutionary or even evolutionary."
That seems to be the main complaint of many of these reviews. NVIDIA was comfortable in not pushing the envelope with this release – instead, it simply set out to create a card that could beat Vega 56 at a similar price point. In that regard, it succeeded, but it didn't really push the enthusiast GPU market forward in doing so.
Still, if you want a capable video card as we wait on the next generation from both NVIDIA and AMD, the 1070 Ti sounds like it's worthy of consideration. You might want to act fast, though, because some NVIDIA partners are already challenging the original 1080 with their prices, and cryptocurrency miners are sure to make that price go higher. While the 1070 Ti might be worth the investment now, that could very well change once those miners start buying in droves and drive the price up. At that point, opting for the original GTX 1080 might become the best option.