NVIDIA brings Industrial Light and Magic in to show off Kepler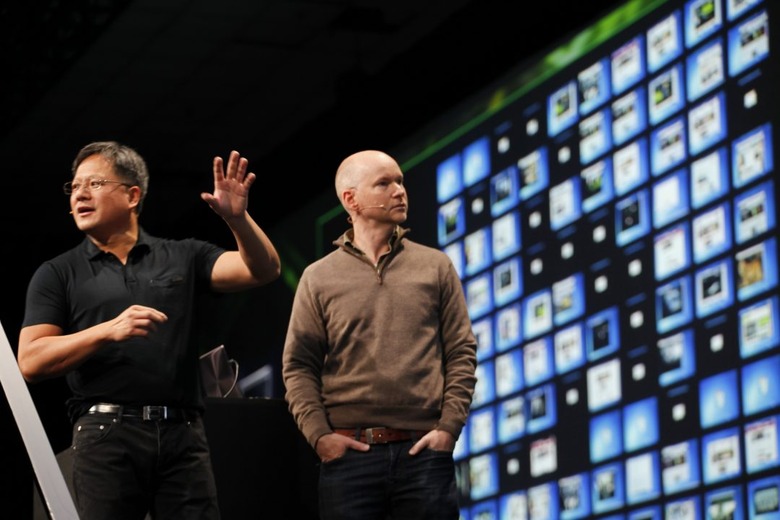 At the GPU Technology Conference (GTC) this week NVIDIA CEO Jen-Hsun Huang spoke on the innovations they'd been pushing with their next-level Kepler GPU architecture, in their last show of power bringing in the big guns from the film industry with ILM. The folks at Industrial Light & Magic are responsible for some of the greatest film triumphs in our modern movie world, and the guest NVIDIA had on stage this week, Visual Effects Supervisor Grady Cofer, has worked on such hits as Star Trek, Pirates of the Caribbean, and the Avengers.
What NVIDIA and Industrial Light & Magic had to offer this week on stage at GTC was more than just a couple of videos. Cofer broke down his situation like so: "all of my data is localized at ILM, a lot of my work is presentation, and I need to go to LA and show some film. Now, I need to break everything down, but I don't have access to how it was made." He continued that because he needed more often to not to simply show work, not necessarily to work with the video itself, he needed a next-generation solution.
Popping out a MacBook Air, Cofer clicked to get to his simple workstation desktop. From there, he noted, he could "show you a live scene running Maya from ILM's offices in the Presidio." Cofer noted that "over the course of the year we [ILM] had five weeks and 500 shots left – a hundred shots a week." Working with a virtual desktop on the MacBook and NVIDIA Kepler architecture, sculpting these scenes from anywhere on the planet virtually.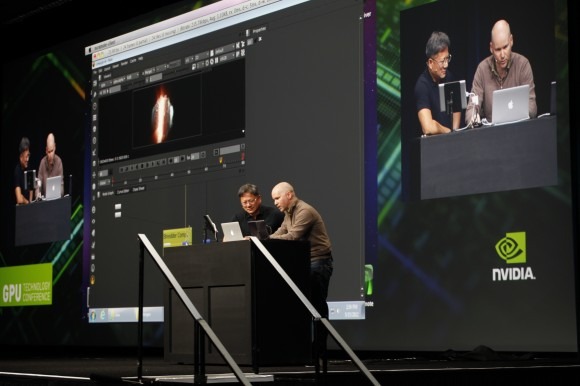 Pulling up an application called Nuke next, Cofer showed a running scene from Battleship with "shredders" flying through the air towards a ship in the sea. Cofer demonstrates that he's able to remotely access the data which allows him to adjust the film that can move the shredder devices through the air in near real time, "accessing terabytes of information remotely."
Finally, Cofer shows of a display of 100 screens showing streaming video at once, one one workstation. This power of virtualization is made possible with NVIDIA's Kepler architecture and is made real with technology that is live today. Check out the rest of our NVIDIA coverage from this week through the timeline below and let us know what you're looking forward to in the world of graphics processing now!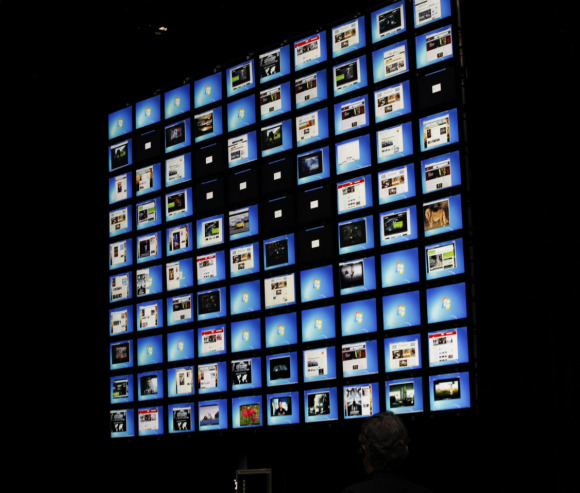 Also take a look at NVIDIA's live stream of this event where we've picked up a couple of images that you see here in this post – thanks NVIDIA!