NVIDIA Ansel made these awesome in-game photos possible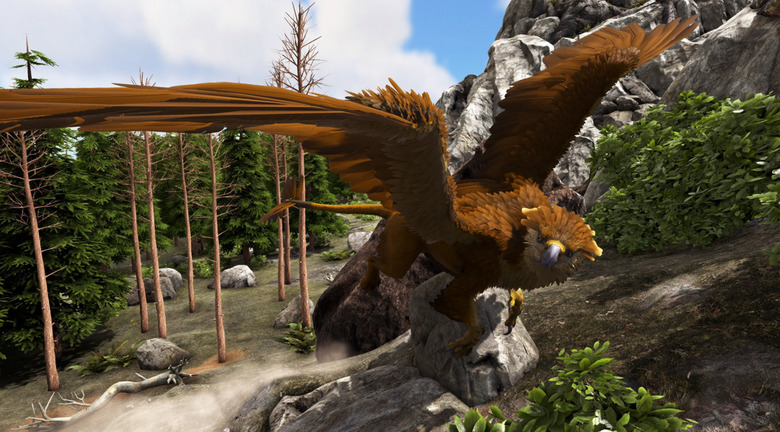 This week we took a look at a bunch of images captured in the wild by gamers, all made possible with NVIDIA Ansel. The NVIDIA Ansel system allows a gamer to stop time by capturing the environment in which they're playing a game. Through this system's abilities, users can re-live the moment they were in, and share that moment from angles never before possible.
Today we're literally hitting Twitter to bring you a sampling of what NVIDIA Ansel can produce. This is not a collection cherry-picked by any game developer nor NVIDIA. This is SlashGear going out and finding some examples of what everyday average gamers are sharing using Ansel for whatever content they want to share.
The image at the head of this article was captured by StevieLad87. He's captured a lovely hawk in the game ARK: Survival Evolved! ARK is one of those games where there's no end to the subject matter worthy of capture – it's a lush environment full of interesting oddities.
#masseffectandromeda #MassEffect #nvidia #nvidiaansel #sararyder pic.twitter.com/HhrJIlO9wM

— ThatGamerMum 🖱💻 (@Lady_Alenko) August 13, 2017
Above is a set of images captured in Mass Effect Andromeda. These are fairly tame, standard angles. Below you'll begin to see some interesting bits, both from Paragon.
Some Paragon Shots @NVIDIAGeForce #ShotWithGeForceGTX #nvidia #NvidiaAnsel pic.twitter.com/QOEqmRGcqN

— Warbowhunter (@Warbowhunter) August 5, 2017
Next you'll see a fine variety of shots from The Witcher 3. This game goes DEEP with the subject matter – it's no wonder this photographer/gamer found such radical images to snap.
Different type of subjects captured in #thewitcher3 #Screenshot #nvidiaansel #ShotWithGeForceGTX pic.twitter.com/Es90qaKTyj

— BanzaiHD (@GAN0R0) July 20, 2017
Conan Exiles is next with a spherical image captured with NVIDIA Ansel. This image is hosted by Kuula and posted on Twitter, allowing it to be viewed from whatever angle the viewer wishes. Look at that lens flare on the fire!
@LandmarkXplorer thought you would Enjoy this. Playing with #NvidiaAnsel
Exploring the Caves in @ConanExiles! https://t.co/50OrWas13G #LX
— Bryce Mousseau (@BryceMousseau) July 5, 2017
The next set of images might be my favorite of the bunch. These images were captured in PES 2018 (Pro Evolution Soccer). What's amazing about these photos is the scale. The person capturing these images would never have been allowed to see the game from these angles if Ansel didn't exist. Backing all the way out of the stadium to see the massive manifestation of the great game – that's magical.
#PES2018 #TheUltimateStage #CL #EstadioDefinitivo #NvidiaAnsel Thanks @Konami @officialpes @ChampionsLeague @robbyearon @AndreBronzoni pic.twitter.com/8drTnBHhYM

— TudodePES (@TudodePES) September 20, 2017
NVIDIA Ansel is available in NVIDIA's GeForce Experience, the same application that makes it easy to optimize games played on computers with NVIDIA GPUs. A wide variety of games are available with integrated NVIDIA Ansel image-capture functionality. Some of these are: Agents of Mayhem, ARK: Survival Evolved, Conan Exiles, Dark and Light, Dishonored 2, For Honor, Kona, Hellblade: Senua's Sacrifice, Mass Effect: Andromeda, Middle-earth: Shadow of War, Mirror's Edge Catalyst, Obduction, Paragon, Raiders of a Broken Planet, Snake Pass, Tekken 7, Tom Clancy's Ghost Recon: Wildlands, War Thunder, Watch Dogs 2, The Witcher 3: Wild Hunt, and The Witness.
NVIDIA Ansel is supported in the Unreal Engine as a plugin, in the Unity Engine, and it'll be coming to Amazon Lumberyard soon. Users out in the wild can experience NVIDIA Ansel by downloading NVIDIA's GeForce Experience right this minute.