NVIDIA announces Tegra X1; twice as powerful as the K1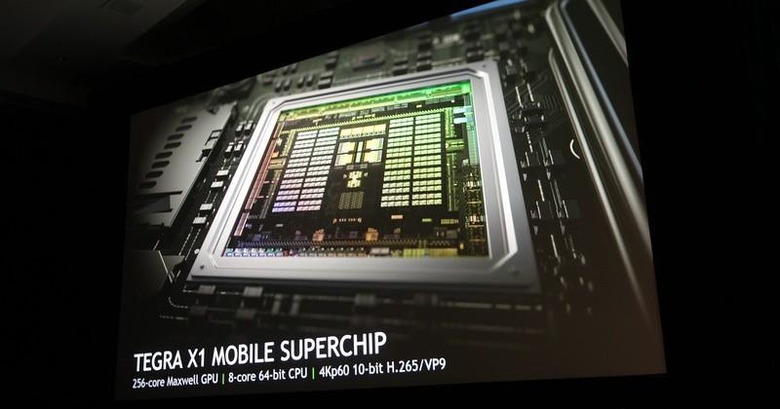 Tonight at CES, NVIDIA is announcing some cool new innovations for 2015 and beyond. One of those is their new X1 chipset, which is the successor to the already awesome Tegra K1 chipset. The new SoC is a beast, too; an octa-core processor sitting right next to a Maxwell GPU, the X1 is ready to put everyone on notice. Though still in its infancy, we're reminded of last year when NVIDIA unleashed the K1. We were impressed then, and it didn't disappoint.
There's no reason to think the X1 will, either. Though it's easy to dismiss it as iterative, the iteration here is mammoth.
The X1 also has its eyes set on mobile. Though NVIDIA dabbles in various areas, the X1 is meant for high-end mobile processing, where NVIDIA is once again ready to challenge the Qualcomm Snapdragons and Apple's of the world.
From there, we're eyeing performance. While the Tegra X1 is still not experiencing real-world situations, NVIDIA believes it will double-down on the current performance of the K1. It is the fist mobile processor to achieve 1 teraflops of data processing.
The Tegra X1 also offers the same power consumption as the K1.
If you consider your smartphone like a computer in your pocket, NVIDIA hears you. They're also announcing that the X1 is powerful enough to run desktop apps and games. Unreal Engine 4 was displayed on-stage, and it looked like a video... except it was real-time.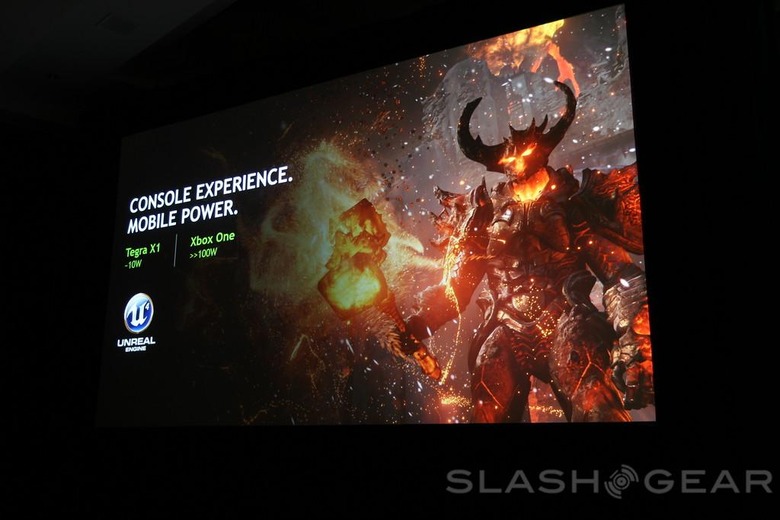 Again, still early days for the X1, but it's exciting. We're still live with NVIDIA at their conference, so stay tuned for more throughout the evening, including a hands-on look!