NVIDIA announces entry-level Quadro FX 470 mainboard; FX 370 PCIe card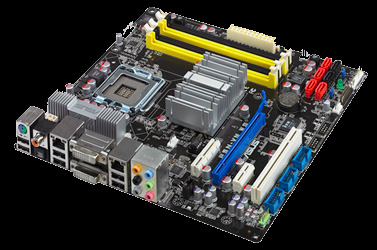 NVIDIA announced two new entry-level graphics processing products that can be used with workstations. The Quadro FX 470 is a mainboard and the Quadro FX 370 is a PCIe card that can be used with smaller desktop PCs.
Both of these GPUs are certified for CAD and for Autodesk and Adobe software. Both also have 128-bit processing and 32-bit floating point precision, filtering and blending. Early z-culling and advanced color compression are also included along with antialiasing and support for DirectX 10 and OpenGL 2.1.
The Quadro FX 470 will support Intel Celeron Core 2 Duo and Core 2 Quad and Pentium D processors. It will also support up to 4GB of RAM and has the same 16-core graphics processor hardware that the GeForce 9400 mainboard has, though this one is more of a professional grade. You can get it now in computer desktop company's products that NVIDIA has partnered with, often priced at under $700. The Quadro FX 370LP on the other hand has 256MB of memory, an 8-core processor and can be used across more than one display. This graphics card is currently available for sale for $149.