NVIDIA and VIA end netbook plans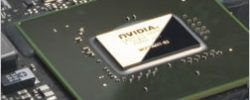 It seems like earlier plans for NVIDIA and VIA to team up on a netbook project have since fallen by the wayside, though the two companies will continue to work on desktop technologies.
NVIDIA and VIA signed a deal in April, that tied the two corporations to developing a netbook platform that would combine NVIDIA GeForce 9400M chipsets with the VIA C7 and Nano CPUs. This would have made for a very speedy netbook and even mobile Internet devices.
And even though this is somewhat of a letdown, many will be pleased to here all is still set to go for the pair's desktop collaborations. We might even get to see some of their efforts at the 2009 CES. It is unclear why the netbook deal has fall apart, but it is feasible that either company might have found themselves bound to an exclusivity agreement with any company.