NVIDIA and Komatsu to bring AI to construction sites with drone surveillance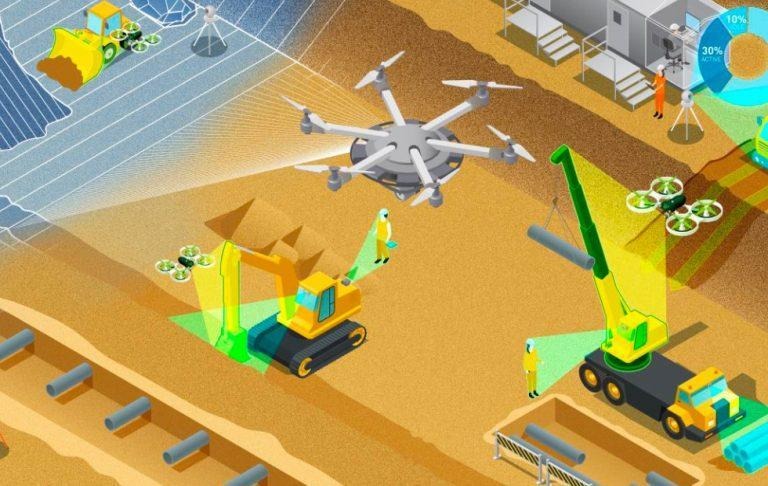 This week the folks at NVIDIA and Komatsu have announced a partnership to bring AI "to create safer, more efficient construction sites." At GTC Japan this evening NVIDIA founder and CEO Jensen Huang said that the NVIDIA Jetson AI platform would be at the center of this next-generation situation. Therein lies the brain of the heavy machinery of the future.
This partnership will have NVIDIA GPUs at the heart of newly optimized construction sites across Japan. It'll be part of Komatsu's "SMARTCONSTRUCTION" initiative, an initiative that's already part of more than 4,000 sites across the country. While the initiative exists within Japan at the moment, Komatsu plans on expanding internationally, and NVIDIA plans on being part of the AI-in-construction market across the entire planet.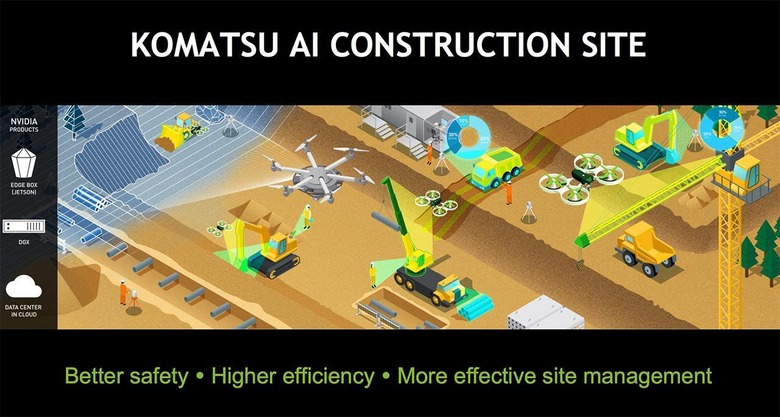 "Artificial intelligence is sweeping across industries, and its next frontier is autonomous intelligent machines," said Huang. "Future machines will perceive their surroundings and be continuously alert, helping operators work more efficiently and safely. The construction and mining industries will benefit greatly from these advances."
"By leveraging NVIDIA's experience in image processing, virtualization and AI, we can further transform construction areas into jobsites of the future," said Yuichi Iwamoto, senior executive officer, chief technology officer at Komatsu.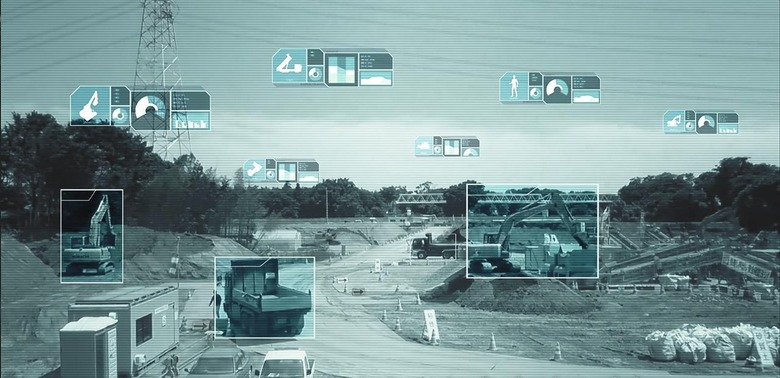 Before you get too worried about artificial intelligence amounting to cyborgs wielding destruction-level metal machines, know this: NVIDIA GPUs will be used to create 3D visualizations of construction sites. Efficiency of "costly onsite equipment" will be monitored, and these 3D visualizations will show "real-time interaction of people, machinery, and objects."
This surveillance will be done with NVIDIA GPU-packed-computer-monitored drones and cameras. These drones, cameras, and computers will be "acting as an AI platform for analysis and visualization" as such. SkyCatch will provide the drones, and OPTiM will provide the IoT management software. Both OPTiM and SkyCatch are Komatsu partners as well as members of the AI-centric NVIDIA Inception Program.
Stick around the SlashGear NVIDIA tag portal for more on artificial intelligence, graphics cards, and everything in between.