Truly wireless earbuds — the kind that feature two small ear pieces without a cable between them — were popularized by AirPods, and now competitors are popping up all over the place. Among those competitors is Optoma and its newly launched NuForce BE Free8. Unlike its recent BE2 Bluetooth earbuds, which have a cable, the BE Free are two simple ear pieces alongside a charging case.
Design and Fit
The NuForce BE Free8 arrived with three components: two ergonomic ear pieces and a sleek black case with a built-in battery. When stored in the case, the two ear pieces charge. When removed, the two connect together and play audio as any other Bluetooth earbuds would, only without any cables at all. It is very simple and, unlike some of the cheaper no-brand varieties found online, they actually work without issue.
Our particular review unit is an earlier pre-production version that requires each ear piece to be turned on manually before they sync, but the version now being sold by Optoma only requires users to turn on one ear piece before the other automatically syncs. I've done this dozens of times by now and have never experienced an occasion where they failed to sync.
The included tips can be easily removed as with any other earbuds. Each ear piece's shape is vaguely triangular and, in my experience at least, they fit well in the ear. I never experienced any issues with the earbuds working free or falling out while walking. Using the BE Free8 is identical to using a pair of connected Bluetooth earbuds, only without the annoyance the cable can cause.
Features
Optoma packed a bunch of features into the BE Free8, including an IPX5 rating for weather and water resistance, near-field magnetic induction, as well as 6mm dynamic drivers paired with the company's own proprietary Sonic coating. There's a decent 20hz – 20kHz frequency range, support for AAC and aptX LL, and 4 hours of usage per charge with the carrying case providing another 12 hours of charge.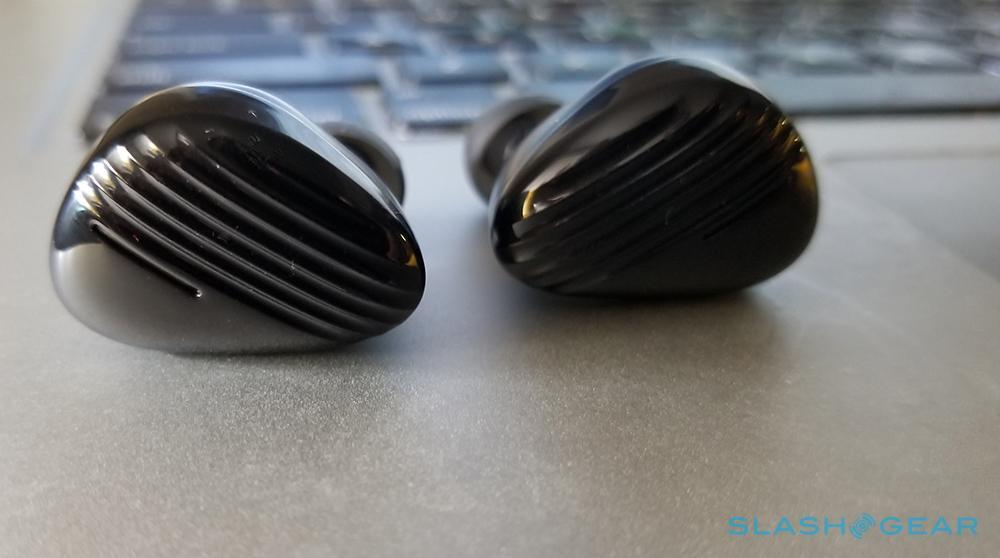 Audio Quality
The NuForce BE Free8 satisfy the biggest requirement for a pair of untethered Bluetooth earbuds — they sync perfectly without lagging or dropping. The audio quality itself, meanwhile, is excellent (for wireless audio). If you seek out the thrilling kick of heavy bass, NuForce's model will be more than satisfactory. The tiny BE Free8 pump out a surprising amount of bass, though not excessively and not with any overt distortions.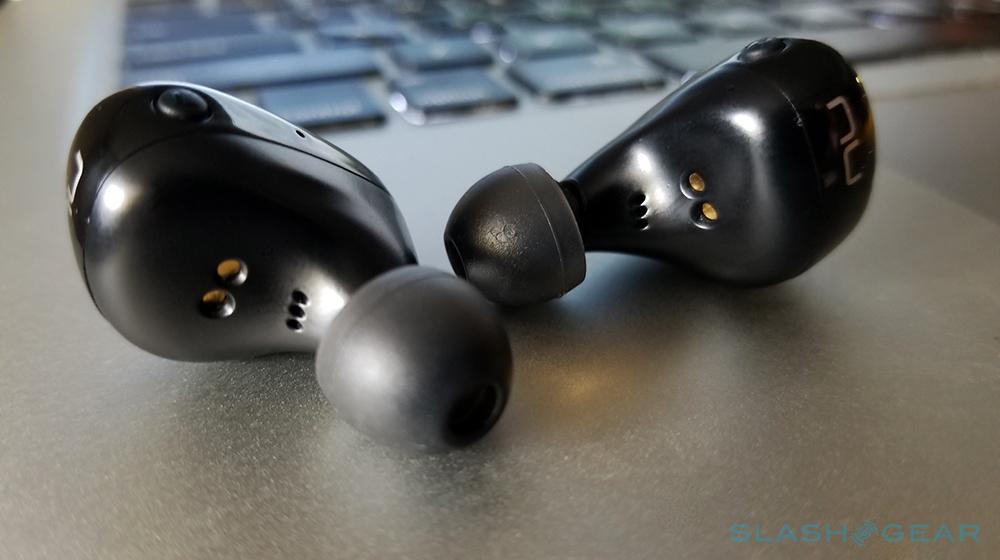 The strong bass does come with a small sacrifice in the mids category, but whether this will be problematic likely boils down to your musical tastes. There are certain flavors of jazz, for example, where I felt the bass came in a bit too strong, but its presence is welcomed elsewhere.
Spoken audio like what you get from podcasts, audiobooks, and calls is crystal clear. Each ear piece does an excellent job of passively blocking out ambient audio, so I never had trouble taking calls. There were a few occasions where the person on the other line had to ask me to repeat myself, but that always happened in the car when other noises were high. Overall, most callers reported being able to hear and understand me without trouble.
Issues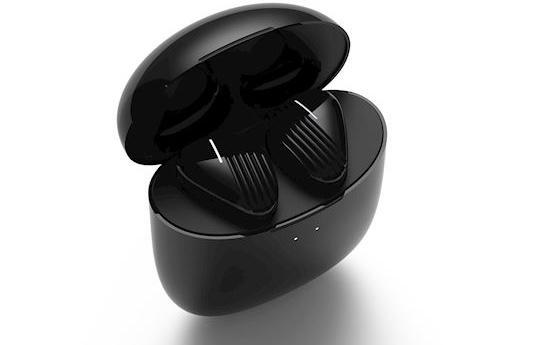 I didn't experience any true issues with the BE Free8, but there's a point to note that some people may not like: the ear pieces do protrude from the ears enough to be noticeable to others. That's not to say that it is a comical protrusion, but it is very noticeable, and so if you're harboring ideas about using these earbuds to stealthily listen to audio when you're supposed to be working or studying, think again.
Wrap-up
My expectations for the BE Free8 were modest and I'm pleased to say the earbuds exceeded them. Optoma has released some great wireless audio products lately and this latest NuForce offering is no exception. Audio quality is akin to what you'll get from other Bluetooth headphones in this price range, but the untethered design is top-notch, making the BE Free8 an excellent option for Android users or anyone not interested in AirPods.
Available from Amazon now for $149 USD.