Nuclear Throne keeps 8-bit alive, battling on Mac, PC, PS4, and PS Vita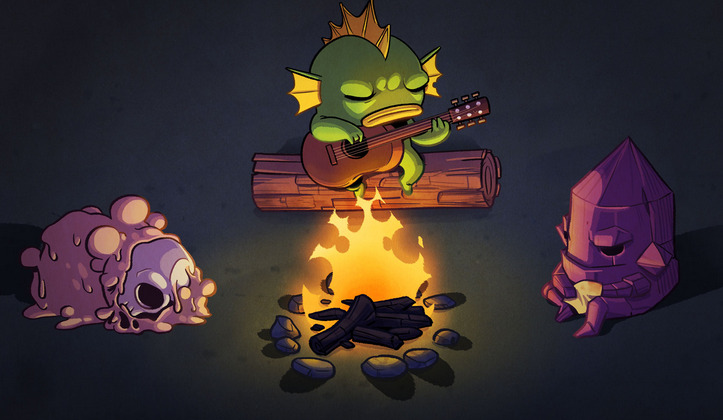 There's a game in development right this minute going by the name Nuclear Throne, developed by the same crew that made the cult classic Super Crate Box and appearing soon on PCs everywhere. This game is also in development for OS X (Mac, Apple computers), as well as PlayStation 4 and the PS Vita, readying itself for PC first and currently in Early Access mode for those of you on Steam. This game follows a little speck of a character through a collection of top-down levels that get increasingly more difficult as you traverse them – simple concept, but powerful results.
What you're going to see with this game is an exceedingly diverse ecosystem of weapons, characters, and environments. Taking the universe given to us by gaming's developers of old, the crew at Vlambeer make a next-generation one-player game that's part of a genre called "Roguelike" for its two main tenants: level randomization and "permanent death."
What's really setting this game aside is the fact that the developers are aiming to show off their process step-by-step to the public. You'll be able to watch a "Development Livestream" every Tuesday and Thursday at 13:00 – 17:00 CET until the game is done, straight through the group's Twitch channel. That's Vlambeer – and the video plays immediately without warning, just so you're aware.
For those of you aiming to play this game on a Windows-based machine well before its hit the market, you can head to its Steam homepage and toss down a cool $12.99 USD. This rings up a new build of Nuclear Throne "pretty much every week" while after the game is launched, the game will be available for "slightly less than the Early Access price." This cost also helps speed up the development, though there's only so much work a developer can do in a day – far too much!