Nubia Z20 Will Be Bringing Its Dual-Screen Design To The US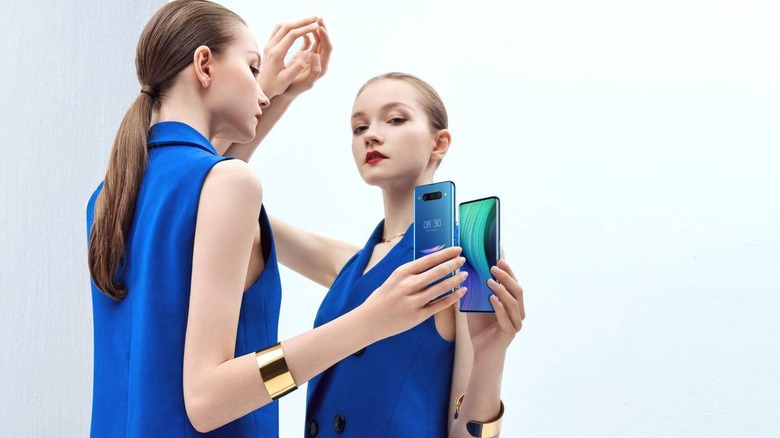 There have been different solutions to the problem of disappearing bezels in smartphones. The easiest to pull off is the notch but a few do employ popup camera like on Vivo's and OPPO's phones. The most eccentric, however, is putting two screens on a phone so that the same, high-quality cameras are available on both sides. That's exactly what the Nubia Z20 brings to the table and will be bringing to global markets next month.
The Nubia Z20 isn't exactly the first to try and pull off a dual screen phone. The Meizu Pro 7 tried that with a small LCD screen on the back but, even before that, the Yotaphones placed e-paper displays for three generations. The Vivo NEX Dual Display Edition and, now, the Nubia Z20 takes the concept to their logical conclusion by using "full-screen" screens on the back.
Technically' the 5.1-inch rear display doesn't reach all the way to the top as there is still the triple camera at the top. ZTE's Nubia, however, does make a sort of visual trick to make it look like one single surface. Those three cameras are made up of a 48 megapixel camera, an 8 megapixel telephoto, and a 16 megapixel ultra wide camera.
The rest of the specs are pretty high-end, including the latest Qualcomm Snapdragon 855+ processor and a 8 GB of RAM. No 5G here, though, despite the chipset. It also gets a 27W fast charging for its 4,000 mAh battery.
Initially made available only for the Chinese market, the Nubia Z20 will soon be launching in global markets on October 14. That includes the US and Canada but no price has been announced yet. Given the premium specs and a second screen, it won't be surprising to see an $900 price tag on it.