nubia Red Magic Mars gaming phone is coming to the US after all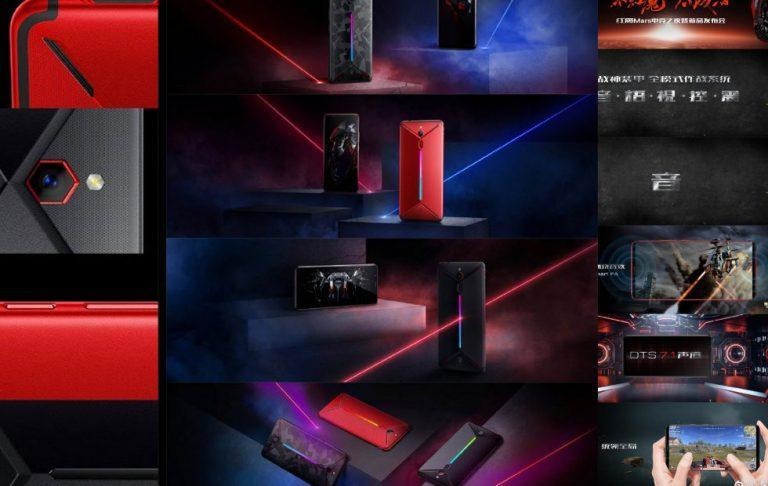 A lot of innovations in the smartphone space are either being made in China or at least sold only there. From dual screen phones to quadruple cameras to insane gaming phones, other markets are often left wondering what could have been. Fortunately, some companies are less affected by some political or economic wars. nubia, once a ZTE subsidiary, is one such Chinese company and it has just announced some good news for Android gamers. It is bringing its latest Red Magic Mars gaming smartphone to the US. And even better, it will have a price tag to die for.
The Red Magic Mars is nubia's second and so far latest gaming smartphone, launched less than a year after its predecessor. It's pretty much an incremental upgrade, sporting the latest Snapdragon 845 processor with 6 to 10 GB of RAM and 64 to 128 GB of internal storage. The 6-inch FHD+ screen and 3,800 mAh battery might be a tad worrying but at least you get RGB lights, right?
Previously exclusive to China, nubia will be making the Red Magic Mars available in the US and Europe no later than the first quarter. In fact, it could even start at the end of the month. And unlike all the other gaming smartphones available today, be it China only or globally, its starting price is almost scandalous. Only $399 for 6 GB RAM and 64 GB storage. No details yet for the other configurations.
nubia is also showcasing its dual screen phone, the nubia X, at CES 2019. While still bearing high-end specs, the phone is intended less for gaming and more for, well, selfies. The 6.26-inch bezel-less LCD main screen is complemented by a 5.1-inch OLED screen on the back which can turn completely black when not in use. That, of course, is in the service of the dual 12 and 24 megapixel cameras on the back.
Unfortunately, nubia has yet to announce global availability of the nubia X. It probably should, soon, if it wants to get an advantage over that other dual screen smartphone, the Vivo NEX Dual Display Edition.