nubia Red Magic Mars available now in the US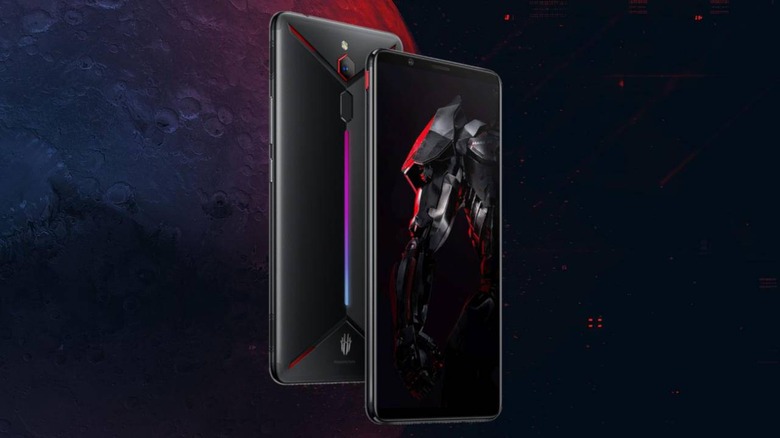 After a brief flash of popularity, it almost seems like gaming smartphones have become silent, pushed into the background by foldable phones and quadruple cameras. To prove that isn't the case, nubia's Red Magic brand has just announced the global availability of the Red Magic Mars gaming smartphone. Previously available only in China, you can now grab a hot gaming device in the US, Canada, and Europe at a price that would put even last year's flagships to shame.
The Red Magic Mars is the second iteration of nubia's gaming smartphone, launch half a year after the original. While the two look nearly identical in terms of design, the Red Magic Mars upgrades the internals to 2018 specs, primarily the Snapdragon 845 and Android 9.0 Pie. Ironically, it does step down a bit when it comes to the single main camera, from 24 megapixels f/1.7 on the Red Magic to 16 megapixels f/1.8 on the Mars edition.
Of course, the Red Magic Mars' value proposition goes beyond just the specs. There's the vapor heatsink and rather odd vents on the back, the RGB light strip, and capacitive shoulder buttons you can map to in-game controls. The phone also has a dedicated physical switch for Enhanced Gaming Mode that blocks notifications and enhances performance
What sets the nubia Red Magic Mars apart from its rivals is the price tag. For only $399, you get those features along with 6 GB of RAM and 64 GB of storage. If you want more, like 8 GB RAM and 128 GB storage, you only need to pay $449. The phone is available in the US and Canada via Red Magic's online store. Unfortunately, only the Black color option is available as Red is noted to be currently out of stock.
nubia also has a "Conqueror Edition" planned for the Red Magic Mars, which will come with a whopping 10 GB RAM and 256 GB storage. Sadly, no details are available at the moment, but we'd be shocked if the price goes beyond $700.