Nubia Red Magic 3S Available Next Week With Just One Change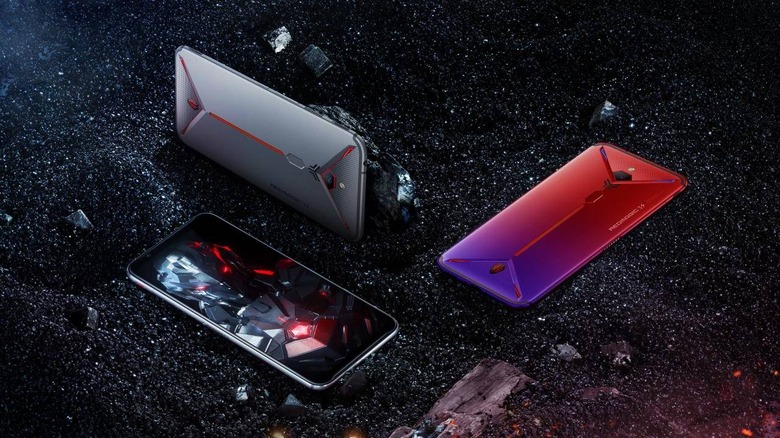 Even as "normal" premium phones get more powerful and also more expensive, the niche market of gaming-oriented smartphones continues to push forward with a curious offer. They offer nearly the same performance benefits often at a much lower price point than their regular flagship rivals. The price you pay is that there will no hiding the fact that it's a gaming smartphone. Of course, some mobile gamers might actually want that and for that market, nubia's Red Magic 3S is coming with just one upgrade that thankfully doesn't change that sweet price.
Red Magic popped up in the wake of gaming brand Razer putting out its popular Razer Phone. It grew up along with Xiaomi's Black Shark and ASUS' ROG Phone but, judging by device launches and press releases, it seems that that market has dwindled down to two.
The Red Magic 3S isn't a true next-gen flagship, as hinted by its name. If you really dig into it, the only thing that has really changed is the use of the Qualcomm Snapdragon 855+. Red Magic might have as well called it the Red Magic 3+ given that "new feature" but appending an "s" does seem to be the trend among smartphone makers these days.
That does mean that everything fans have loved about the Reg Magic 3 is there, too. That includes the 90 Hz 6.65-inch 2340x1080 AMOLED screen, 8 to 12 GB of RAM, 128 to 256 GB of UFS 3.0 storage, and configurable capacitive shoulder triggers. There's also that same "active liquid cooling" and the oddest feature of all, an internal fan.
Luckily for those who have been on the fence in buying the Red Magic 3, the price hasn't changed either. Available globally, including in the US, on October 16, the Red Magic 3S will go for $479 for the 8 GB RAM/128 GB ROM model (Eclipse Black, Mecha Silver) and $599 for the 12 GB RAM/256 GB ROM variant (Cyber Shade). It's definitely a tempting offer compared to the ASUS ROG Phone 2's $899 but that one also has a 120 Hz AMOLED screen, a second USB-C charging port, and 512 GB of fixed internal storage.