Nubia Alpha Wearable Smartphone Is Launching This Week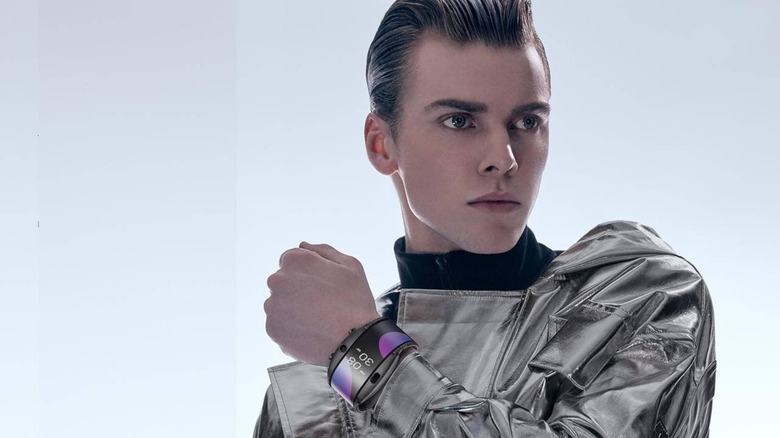 While the smartphone world was going crazy over foldable phones at MWC 2019 last February, ZTE subsidiary nubia was presenting an alternate and equally eccentric smartphone. A smartphone most people will call a smartwatch. The nubia Alpha, however, is neither and both, making it a tad difficult to really classify. nubia, however, does call it a wearable smartphone and on Thursday it will invite the brave to try that out for themselves. If they have $450 to spare, that is.
In terms of core specs, the nubia Alpha is really a smartwatch or at least a low-end smartphone. There's a Snapdragon Wear 2100 processor inside with 1 GB of RAM and 8 GB of storage. It even runs not Wear OS but a full but customized version of Android. That, nubia said, makes it possible to run full Android apps on the wearable watch. It even has a 5 megapixel front-facing camera for video chats.
Where nubia bends the rules, almost literally, is in the display. It's not as foldable as the Samsung Galaxy Fold or the Huawei Mate X but it is flexible enough to wrap around the wrist and taken off like a watch. nubia, however, hasn't shown if it can be laid flat like a watch.
The advantage over a regular smartwatch is that you have a larger surface to interact with instead of just a square or a circle. It also has more room to display more information, more buttons, and just more of everything. That's where the smartphone part comes in.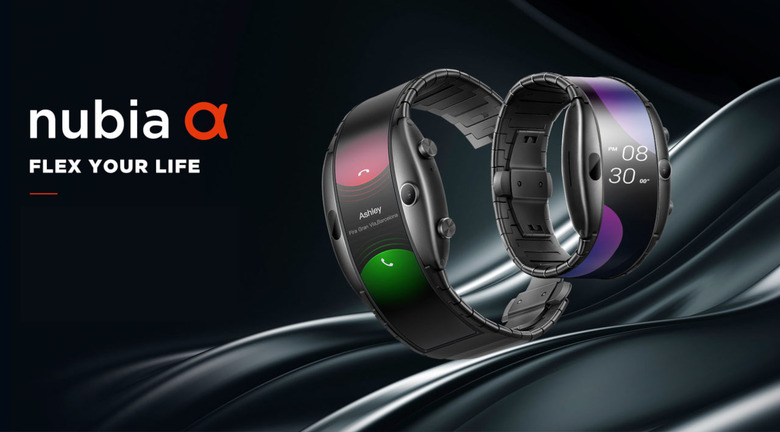 If you thought this kind of odd device only comes to China, you'd be quite surprised. nubia will be selling the Alpha wearable smartphone in Europe and the US but with a slight catch. Only the Bluetooth model will be available in those markets while China will also get an eSIM version. nubia promises it's working to make the latter available elsewhere, too. The nubia Alpha goes on sale on April 25 from nubia's online store for $449/€449. The first 50 buyers will receive the Explorer Package which bundles the Alpha with a free pair of nubia pods Bluetooth earphones.