NTT DoCoMo details 5G network ambitions, is aiming for 2020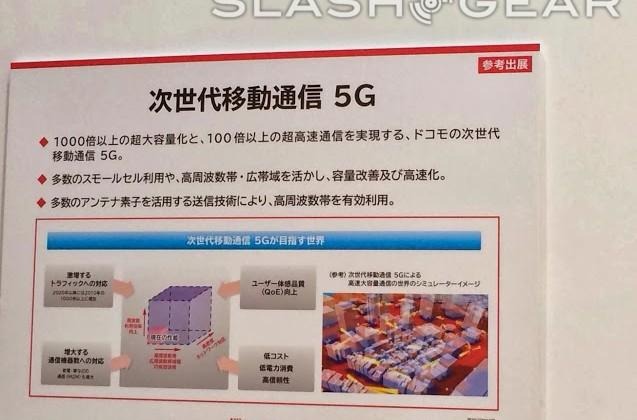 NTT Docomo had been busy here at CEATEC 2013, during which it presented the concept for its next-generation 5G mobile network, something that would be a higher-performance offering over current LTE-Advanced network technology. At the event, Docomo has shown off this concept, including where it is in the process and its ambitions for the future, with the company pegging a 2020 goal.
According to DoCoMo, the use of frequencies under 3GHz is becoming a crowded space, so to speak, and so it aims to utilize higher frequencies. Such an ambition will take place with the use of additional small cells along with the current ones to boost its offering. The small cells would cover smaller areas, not surprisingly, and so the company plans to use a lot of them in region batches. The concept is still being developed, but DoCoMo is aiming to having it all together come 2020.
DoCoMo isn't the only company pushing to develop 5G. Back in May, for example, Samsung revealed that it had hit 1Gbps during testing of its own 5G technology. As Samsung noted at the time, taking advantage of high-frequency bandwidths, such as ones falling in the 6GHz range, pose issues with transmission range, which is decreased. Such an issue is something that many different companies are working at ironing out.
Huawei has also claimed to be working extensively on the development of 5G network technologies, which it plans to have ready for 2020, as well, a popular date. The same timeline was also pegged as the goal after the European Commission invested $65.4 million in 5G technology research back in February of this year. It would seem the end of this decade will be an exciting one for mobile data speeds.