NTSB wants collision avoidance tech to be a standard feature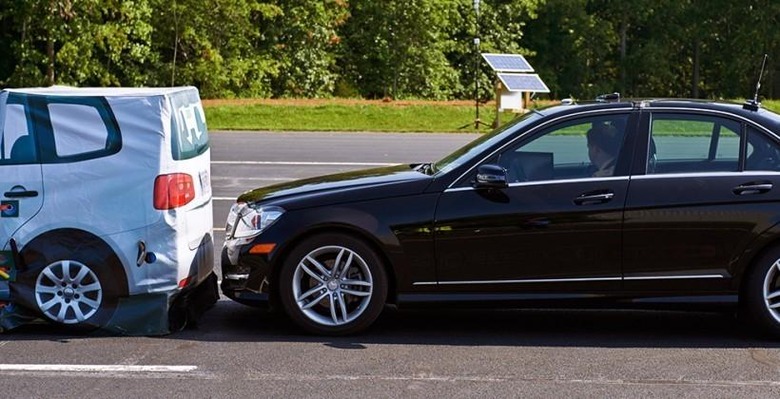 Just as buyers don't pay extra for seatbelts, they shouldn't have to pay extra for collision avoidance systems either. This was the line of reasoning presented by the National Transportation Safety Board as it reiterated its position that such features should become standard in any modern car instead of an optional buy-in left at the discretion of consumers. In the NTSB's ideal situation, the US government would mandate all car makers to install such assistive technology, potentially decreasing chances of vehicular accident but also potentially increasing prices.
The technology does already exist and is considered mature enough to be offered as add-ons for more recent models. Collision avoidance systems warn users of imminent crashes while other driver assistance technology can automatically apply the brakes when the driver is unable to. Lane change detection is also considered part of a system that help inform drivers of potential dangers.
The problem with this technologies, for the NTSB, is that they are completely opt-in, which means not all car buyers might even be aware of their existence. Even more, some are bundled with what the board considers to be unrelated non-safety features, which makes them less enticing options.
Thus, the NTSB is pushing Wasthington to make such technologies as standard as seatbelts, which would force manufacturers selling cars in the US to include them in the base package instead of as addons. The industry Alliance of Automobile Manufacturers have been unsurprisingly opposed to the idea, as the added costs could make the cars themselves less enticing as well. The decision, they say, should be left to the consumer.
The National Highway Traffic Safety Administration is taking a somewhat opposite stance with regard to another safety feature. The NHTSA has just revealed its Driver Alcohol Detection System for Safety (DADSS) that can determine whether a driver is alcohol-impaired and will prevent the car from starting up. Although it similarly tries to lessen traffic accidents, NHTSA isn't recommending the technology become mandatory, leaving it to car makers and buyers to make that choice.
SOURCE: Detroit Free Press