NSA faces potential German PRISM investigation after EU bugging claims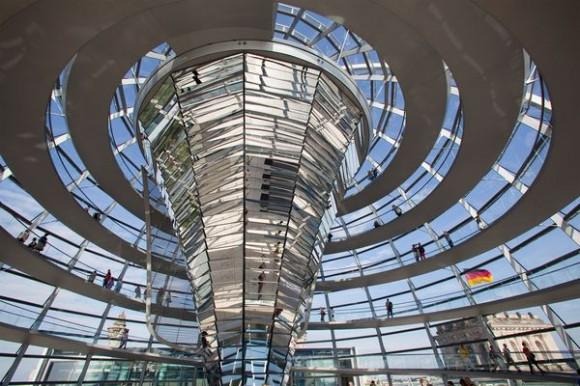 International tensions over the NSA's PRISM monitoring program continue to grow, with federal prosecutors in Germany revealing they are ramping up for a potential investigation into whether the US government has broken German law. The preliminary inquiries are to "achieve a reliable factual basis" on the extent of PRISM and similar programs harvesting electronic data on non-US citizens, the German Federal Prosecutors' Office confirmed this weekend. Meanwhile, at least one criminal complaint has been filed in Germany, in Hesse last week, with the Federal Prosecutors' Office warning that more were likely.
According to local news sources in Germany, confidential documents referring to NSA data collection practices specifically classify the European country as a "target" for spying. Those documents also reportedly indicate that around 500m communications connections within Germany are NSA monitored each month.
A FPO spokesperson cautioned that a decision on whether a full investigation will go ahead has not been decided at this stage.
The US is not the only country to find itself under greater scrutiny by Germany privacy regulators over what content monitoring goes on. The UK's Government Communications Headquarters (GCHQ), which performs similar data collection as the NSA under what's known as the Tempora program, has been directly questioned by the Germany government over its part in widespread tracking.
However, officials in the UK have refused to comment on the extent of any Tempora tracking, insisting that they cannot discuss intelligence operations publicly. Instead, there will be a private meeting – held, perhaps ironically, by electronic video conference rather than in person – this coming Monday between UK and German officials.
The US government has insisted from the start of the PRISM scandal that its monitoring systems are not in place to track content from US citizens themselves, but only foreign nationals. That has, unsurprisingly, led to a cooling of relations between the US and what would traditionally be its international allies, with questions as to what, exactly, is being monitored, copied, and stored.
Although the officials responsible for PRISM have insisted that strict legal criteria must be met before data – even if already collected – can be accessed and assessed, new revelations as to the depths of the monitoring do little to build confidence. This weekend, according to German newspaper Die Spiegel, it was revealed that the NSA had bugged the European Union diplomatic representation in both Washington and New York, with access to both email and internal documents.
The NSA was also accused of electronic tracking of EU operations in Brussels; an EC spokesperson said that it had been in touch with the US government and had "confronted them with the press reports" but that, so far, no explanation had been given. "They have told us they are checking on the accuracy of the information released yesterday and will come back to us" the spokesperson confirmed.
Nonetheless, EU politicians haven't been slow to react with anger. "If media reports are correct, then it is reminiscent of methods used by enemies during the Cold War" German Justice Minister Sabine Leutheusser-Schnarrenberger said of the allegations, while German Foreign Affairs Committee chairman Elmar Brok described the US as "suffering from a security syndrome" and insisted that "George Orwell is nothing by comparison."
VIA AP; Der Spiegel