Computer makers, platform developers, and even Facebook have all been gushing over XR, that new term that embraces virtual, augmented, and mixed reality but many if not all of them have mostly the high-end market in mind. Considering the prohibitive cost of components, few have made their technologies and hardware easily within reach of consumers. At MWC earlier this year, Chinese startup nreal promised a ready to wear and affordable mixed reality headset and it's now making good on that promise with the nreal light.
Oculus Quest this isn't. While Oculus' latest headset is, indeed, affordable, the nreal light is more like the Microsoft HoloLens, except at a fraction of the price, size, and weight. If you're having Google Glass deja vu, you wouldn't be too far off, except the nreal light looks more like regular sunglasses, which means you'll still get odd stares when wearing them indoors or at dark places.
You might not care how you look if the nreal light delivers everything it promises on paper. That includes a 1080 display, powered by a Qualcomm Snapdragon 855. The mixed reality glasses are also 5G-ready, when 5G does start to roll out. For that purpose, nreal has partnered with major telecoms in the region, including China Mobile, China Telecom, China Unicom, EE, KDDI, KT, LG Uplus, Softbank Corp., and
Swisscom.
Hardware, however, isn't enough, even if the company has closely coordinated with Qualcomm. A mixed reality headgear would simply be expensive eyewear if it didn't have content for it. In addition to providing an SDK (and a more expensive developer kit), nreal has partnered with gaming phone maker Black Shark and VR content publisher NextVR to give the nreal light some meat.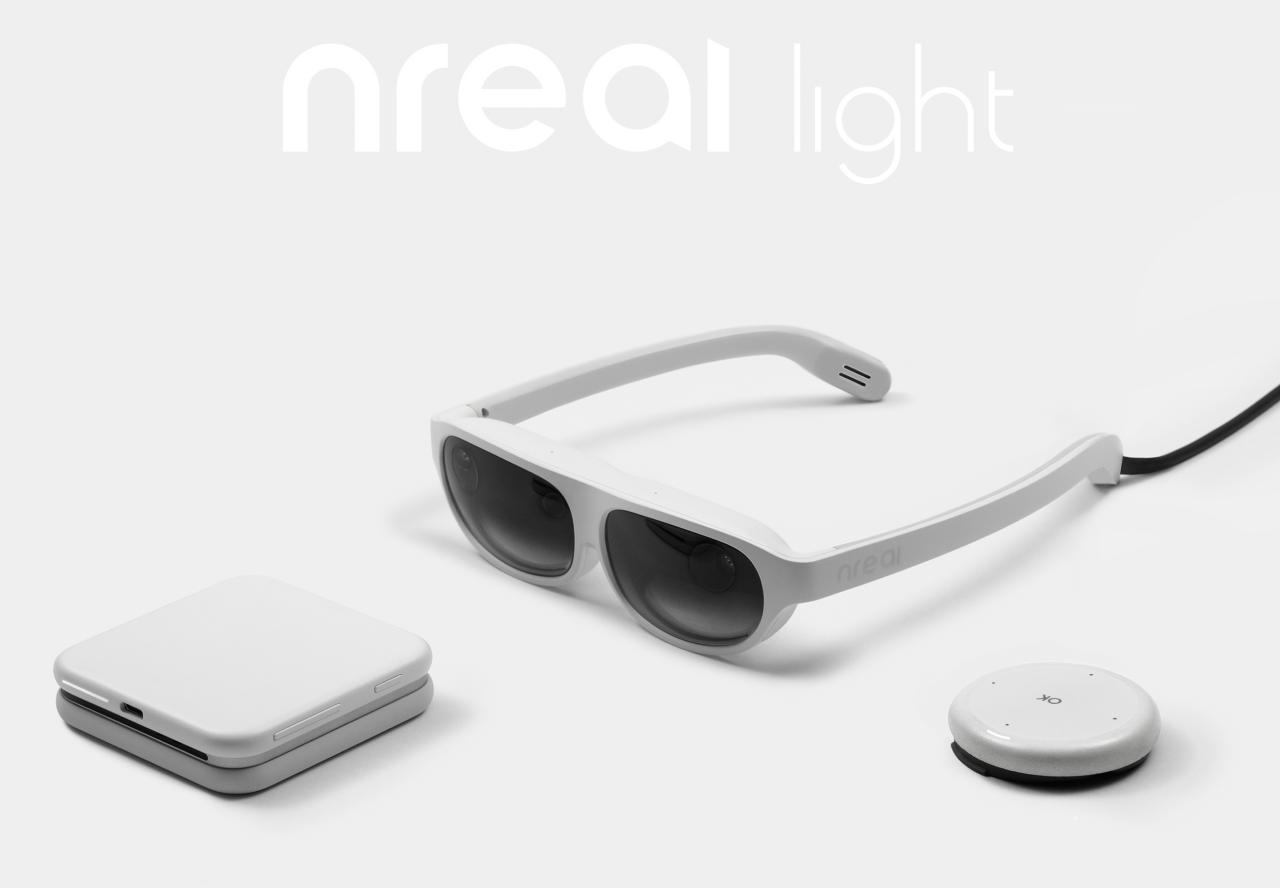 As for that price, the nreal light "Consumer Kit" will cost $499 but will only be available in limited quantities for now. A bigger rollout is planned for next year, if the device truly takes off. Developers can also try to grab a developer kit for $1,199 which includes a 3DoF controller and the company's proprietary computing pack.